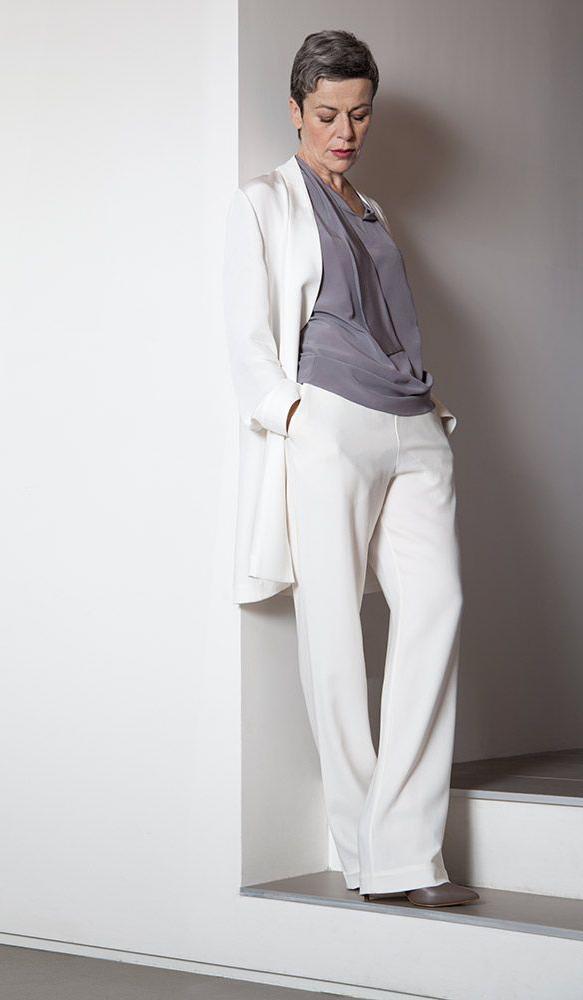 Design that endures time
Anna Ruohonen seasonal made-to-order collection is a timeless collection designed and tailored for contemporary women.  This collection has seasonally changing products, which are designed and produced in Paris.
Anna Ruohonen collections follow the tradition of Nordic design; the forms are architectural, the cuts are well-considered and simplicity is intentional.  Simple designs combined with high-quality materials and skilled craftsmanship give the collections a strong identity and make them timeless.
The mission of Anna Ruohonen is to design sustainable luxury fashion. She is committed to creating timeless designs and bringing beauty to everyday life.
French elegance meets Nordic simplicity
For Anna Ruohonen the material is the foundation for every single design. The fabrics provide guidance in the process of creation and development of each design. 
She prefers to use natural materials of noble character, such as silk, linen, wool, mohair and cashmere in her designs. High-quality fabrics combined with simple cuts and fine craftsmanship give garments a sophisticated contemporary look which characterizes all her designs. Her minimalist designs make the pieces timeless and they can be worn season after season.