Photos: Karoliina Jääskeläinen/ Valoon photography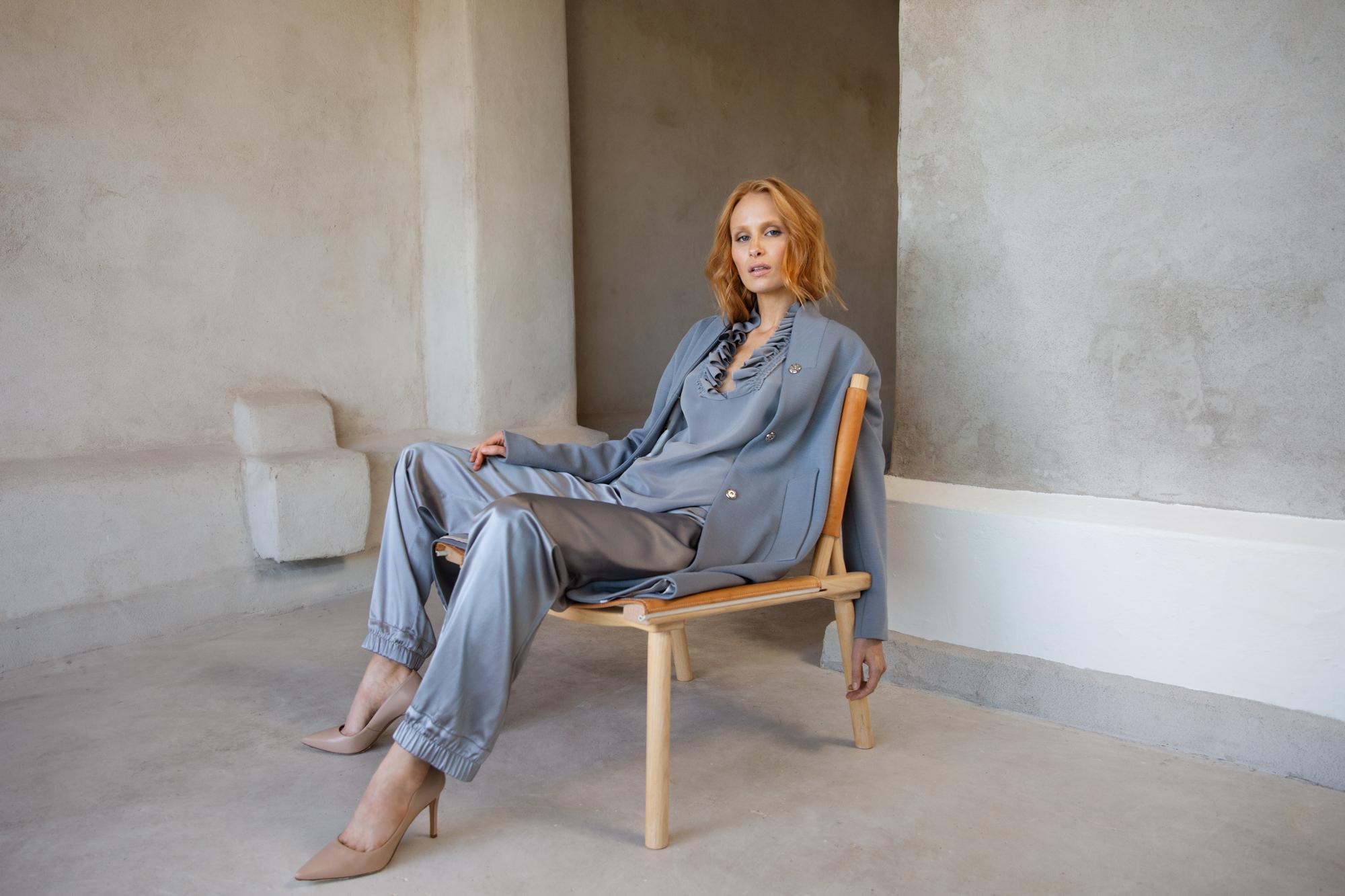 Shiny silk satin and crispy crêpe wool make interesting material contrasts in tones of elegant greys.
All pieces are made in France in our atelier and on-demand only. Several colour options available for all pieces.
Best top, 100% silk 650 €
Silk jogging pants, 100% silk 590 €
Stella Coat, 100% wool jersey 1050 €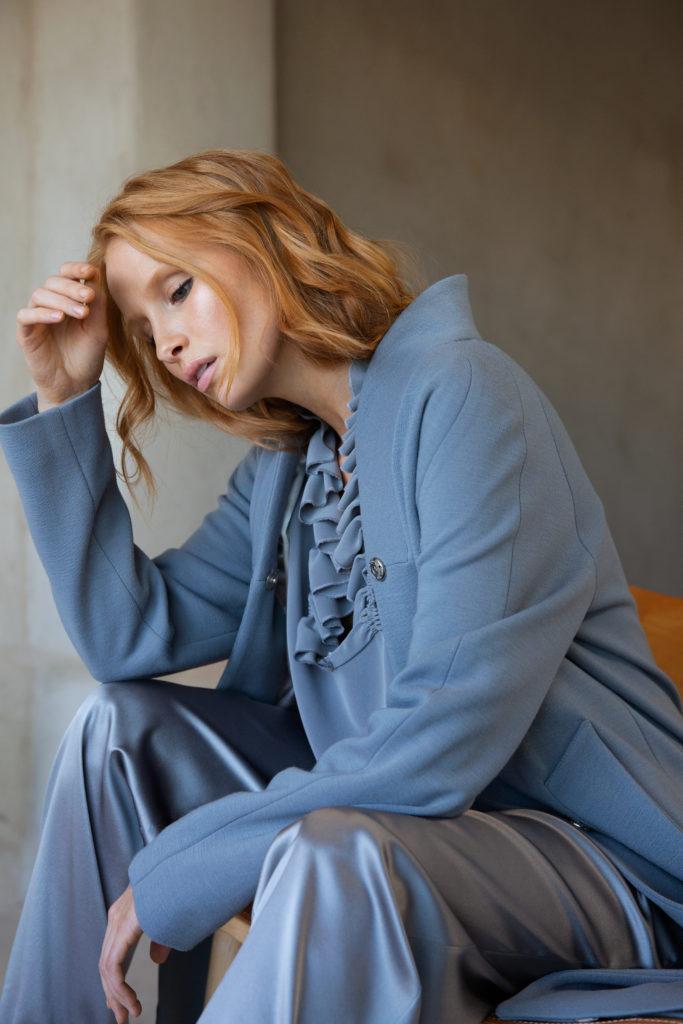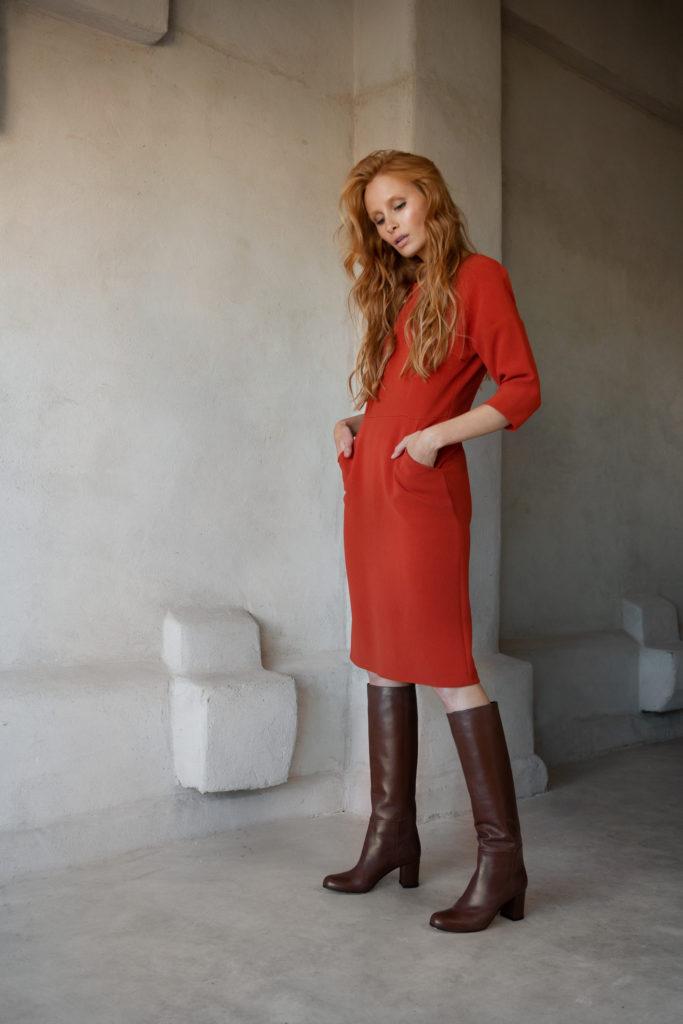 Aira's dress
100% Viscose crêpe
640 €
Colours: Burned orange, Blue grey and Marin navy
Elegant Aira's dress is inspired by ANNA RUOHONEN's mother's wedding dress picture. Silhouette and material from good old times.
Aira's dress has fine, carefully studied lines, structured by heavy viscose crêpe; Couture at it's best.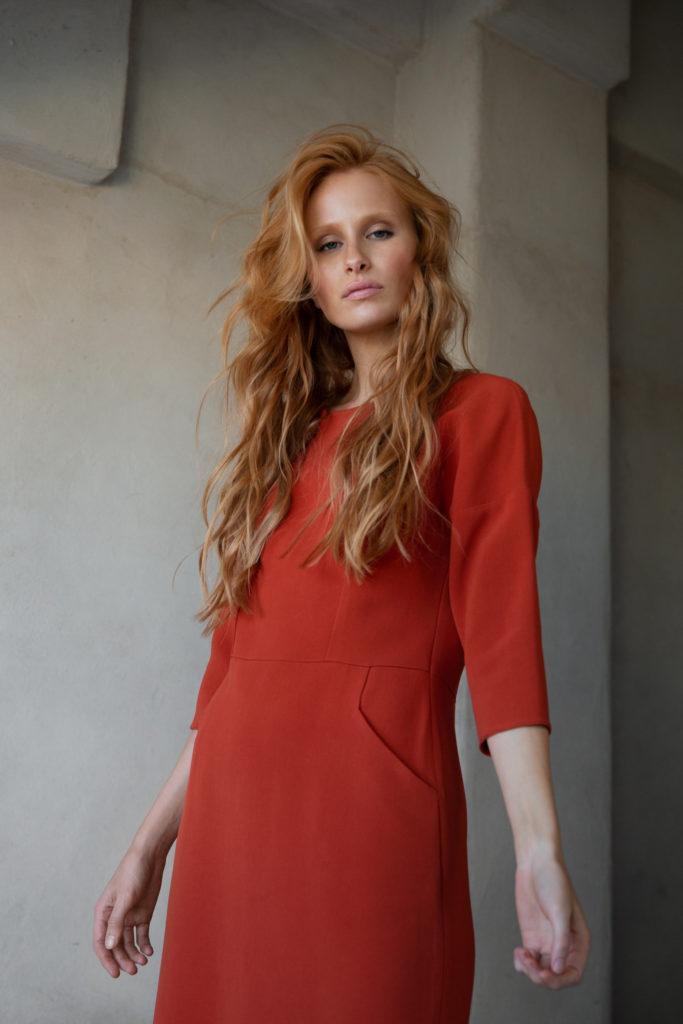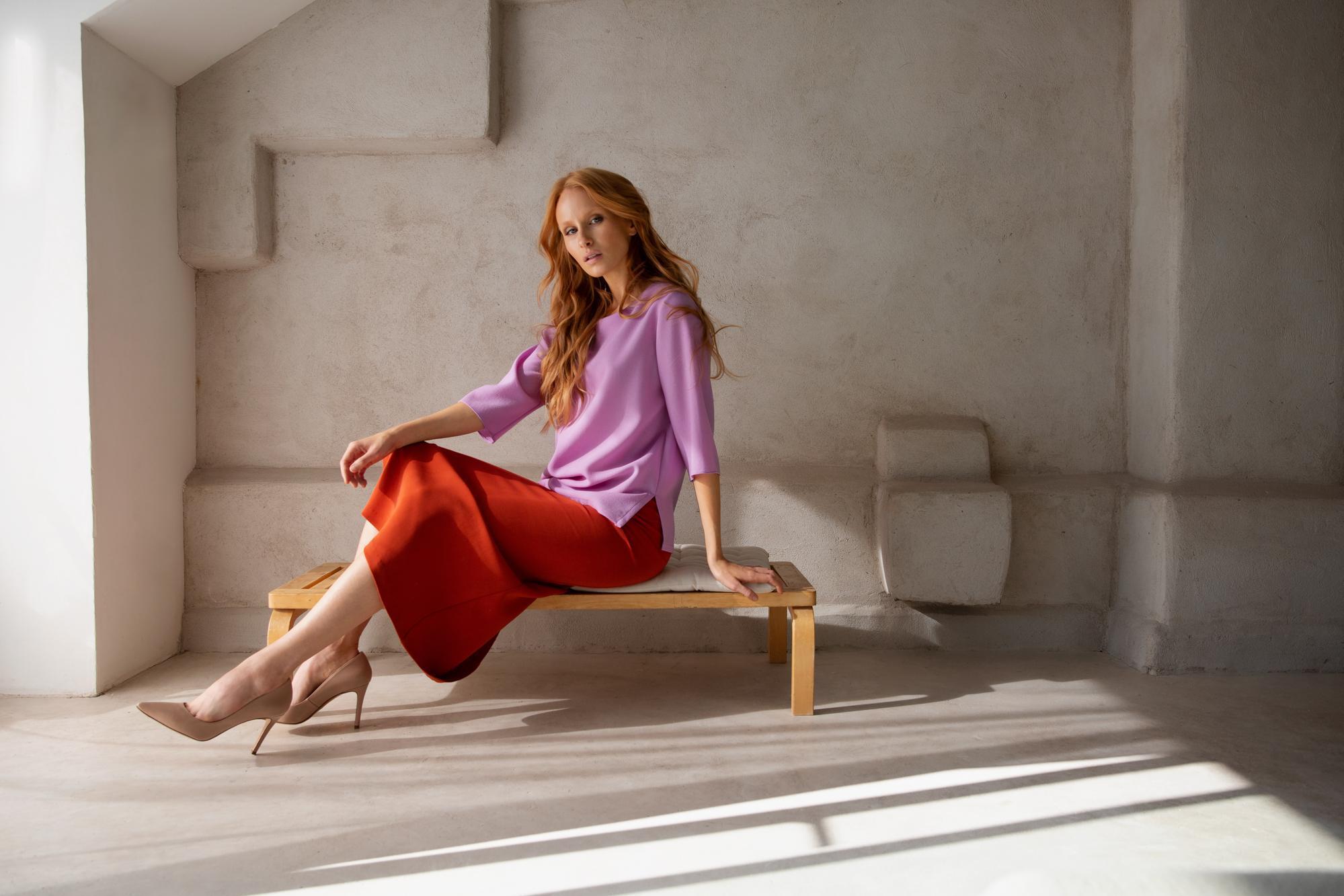 ANNA RUOHONEN  combines lavender and burned orange; Colection is full of colours and elegant surprises.
Claire's shirt, 100% wool 410 € / Carol skirt, 100% acetate 430 €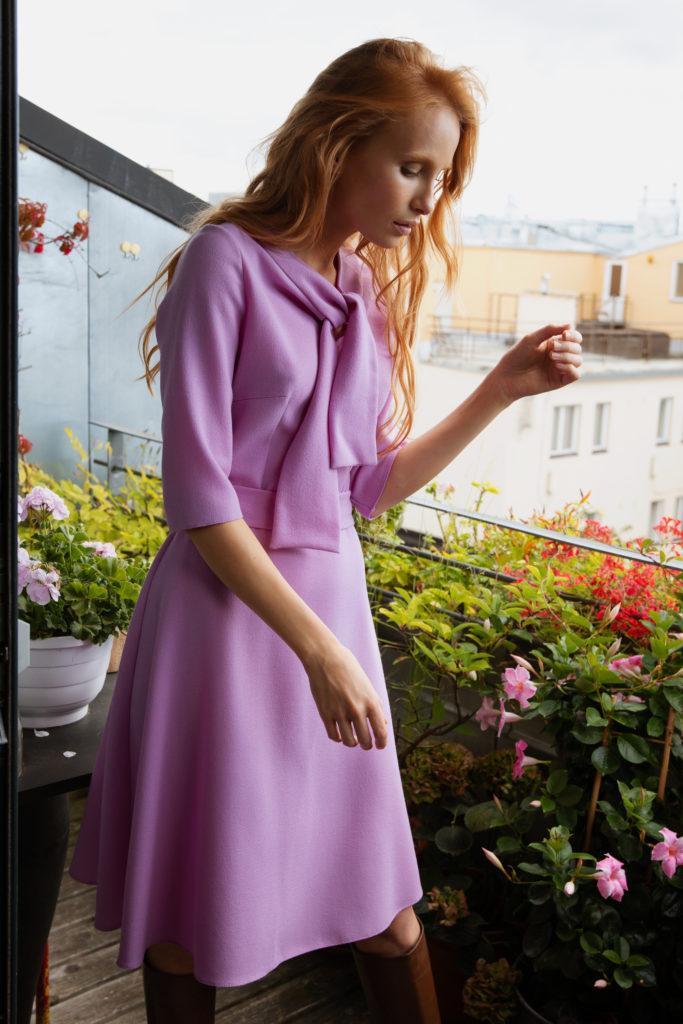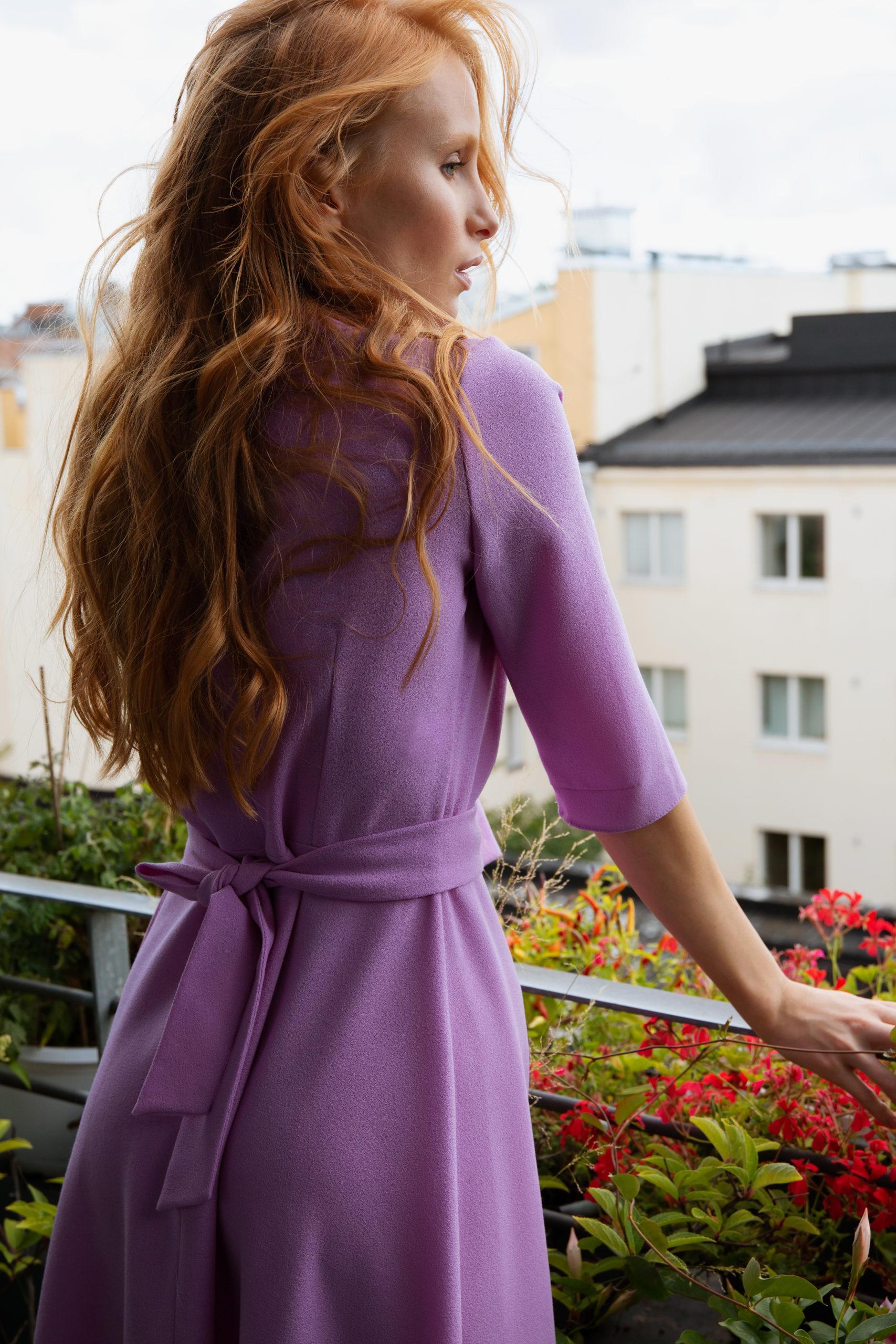 Lavendel is a new colour in ANNA RUOHONEN'S colour card. The elegant tone in crispy Italian wool crêpe. Made to order concepts offers multiple colour options and materials in the same model.
Tiina's scarf dress, 100% 730 €
Laura is wearing a silk jersey top together with a long soft woollen jacket and wide-cut trousers made of cool wool. Elegant and cosy outfit for home and work.
Apero top, 100% silk jersey 280 €
Long scarf bolero, 100% wool jersey 680€
Elegant trousers, 100% cool wool 460 €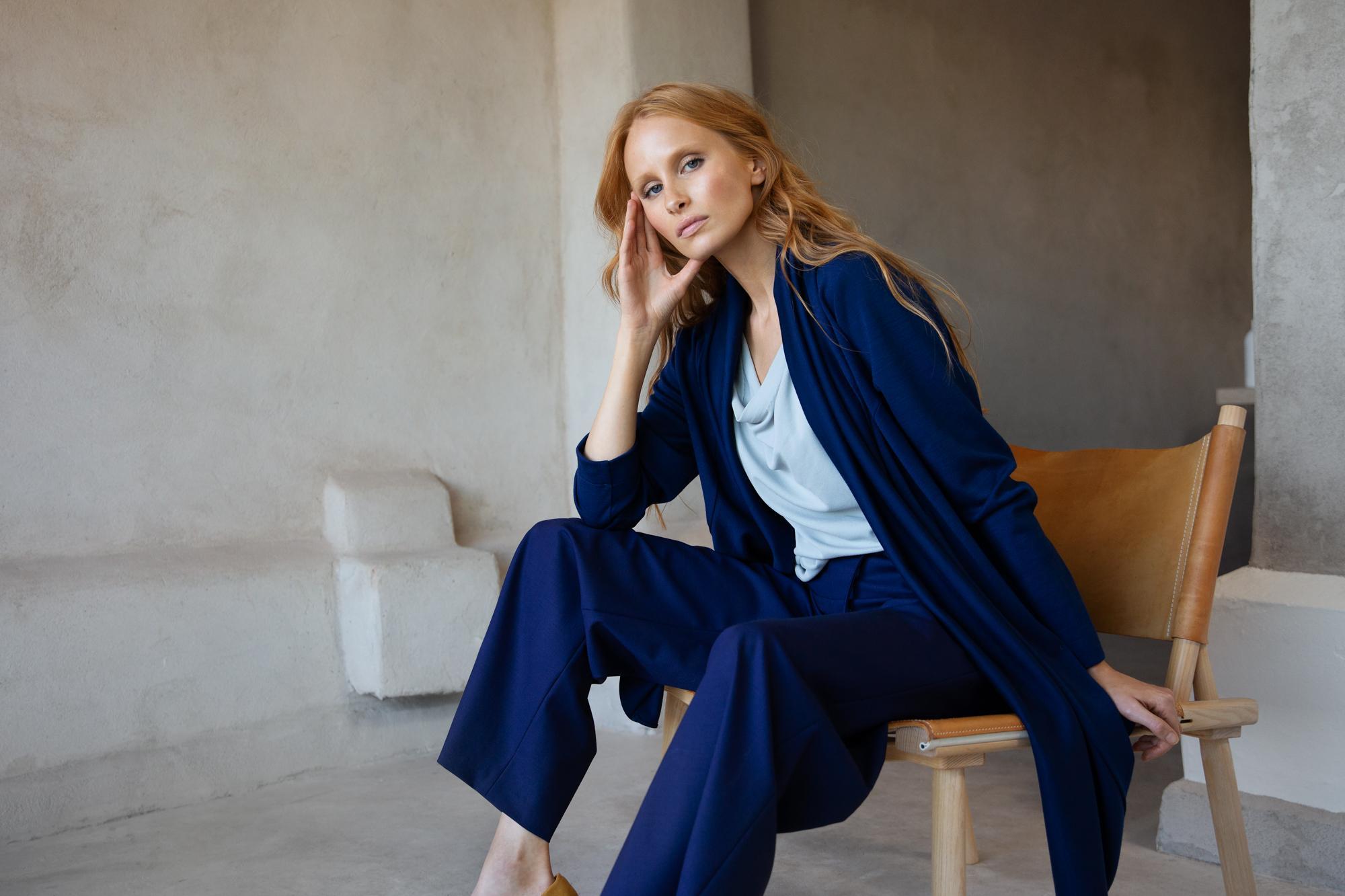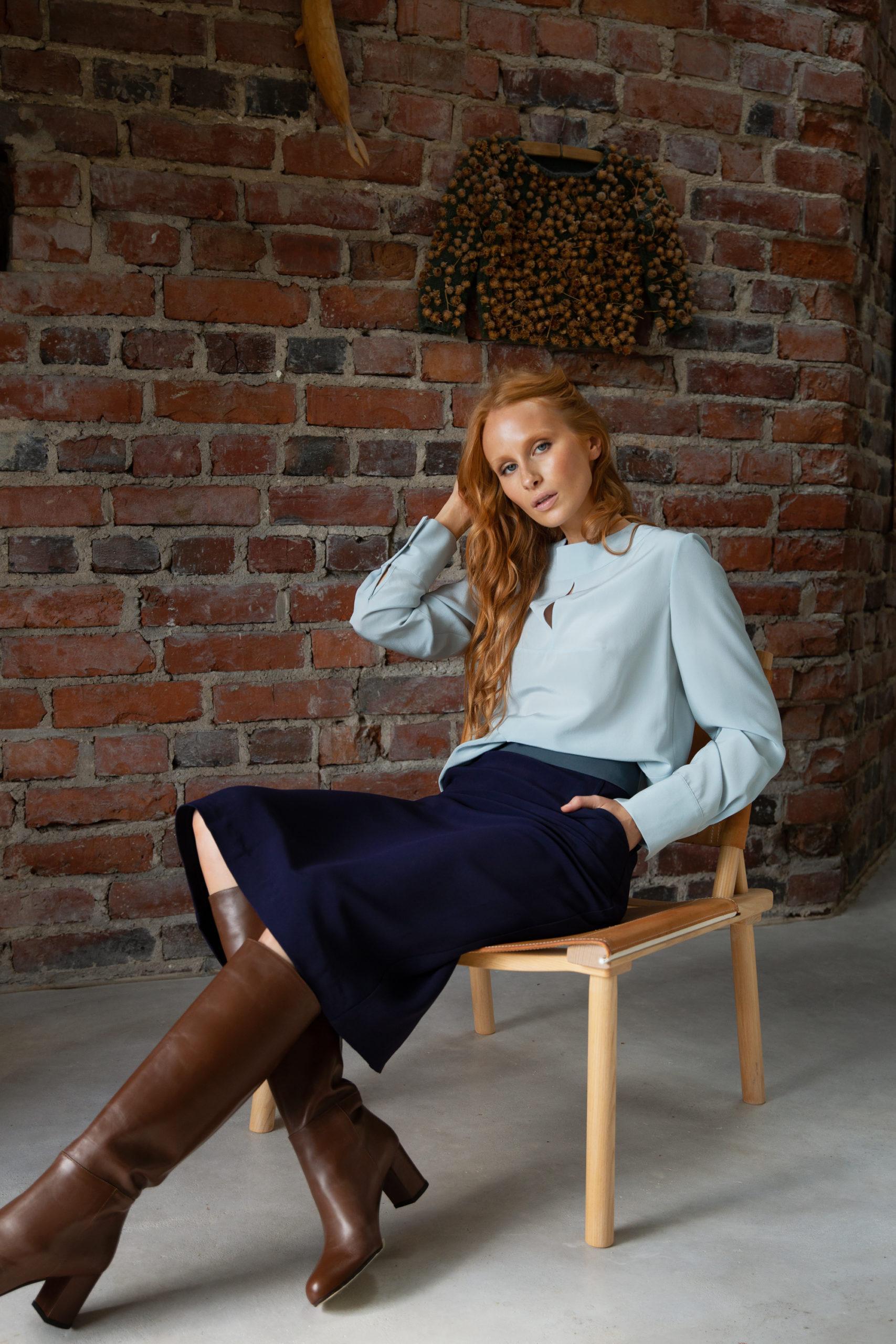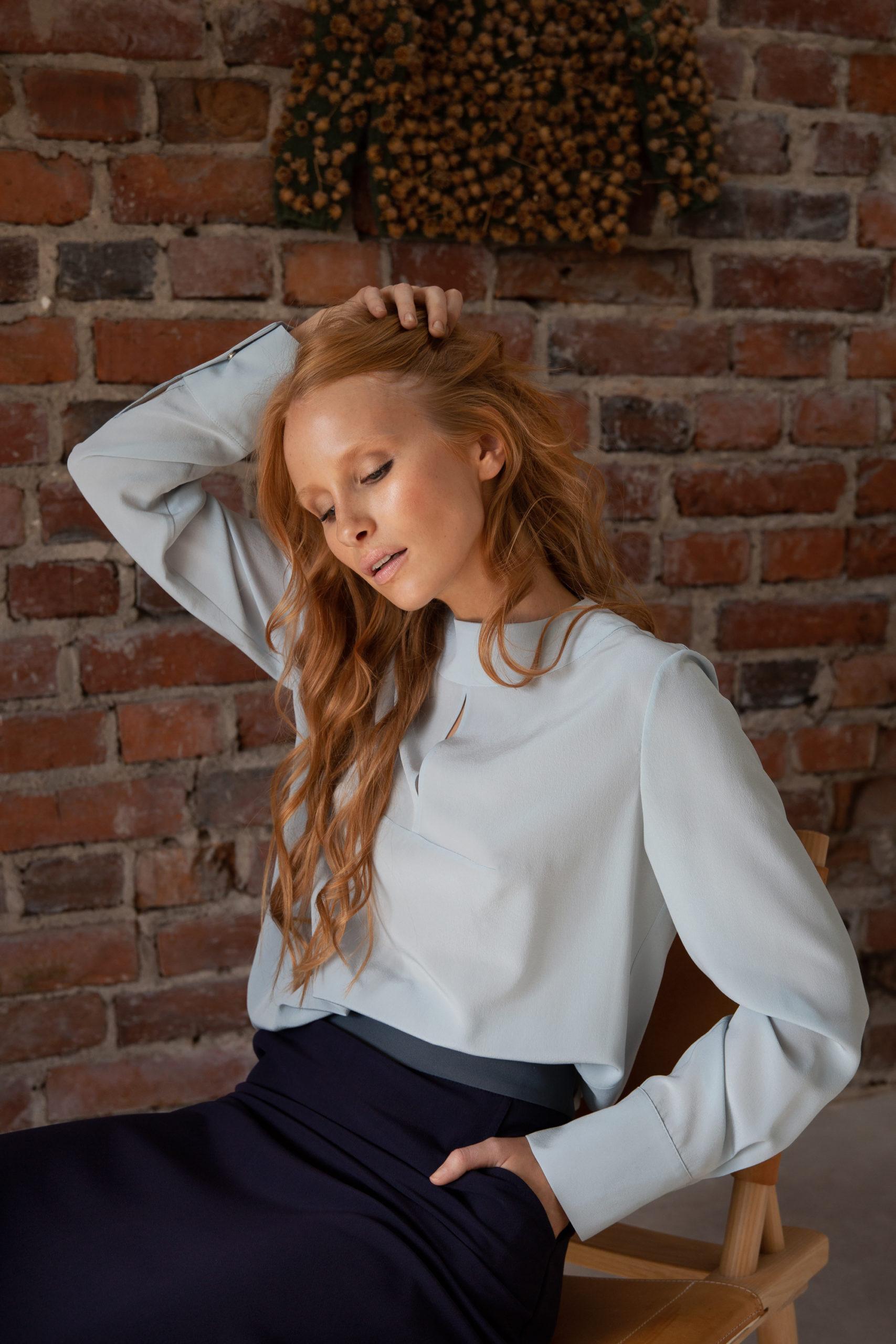 ANNA RUOHONEN Collection offers blue tones from light baby blue to deep marine tones. Elegant shirt with sensual details in light silk crêpe together with a mid-length pencil skirt in heavy Italian viscose.
Delicate shirt, 100% silk 560 €
Pencil skirt, 100% viscose 395 €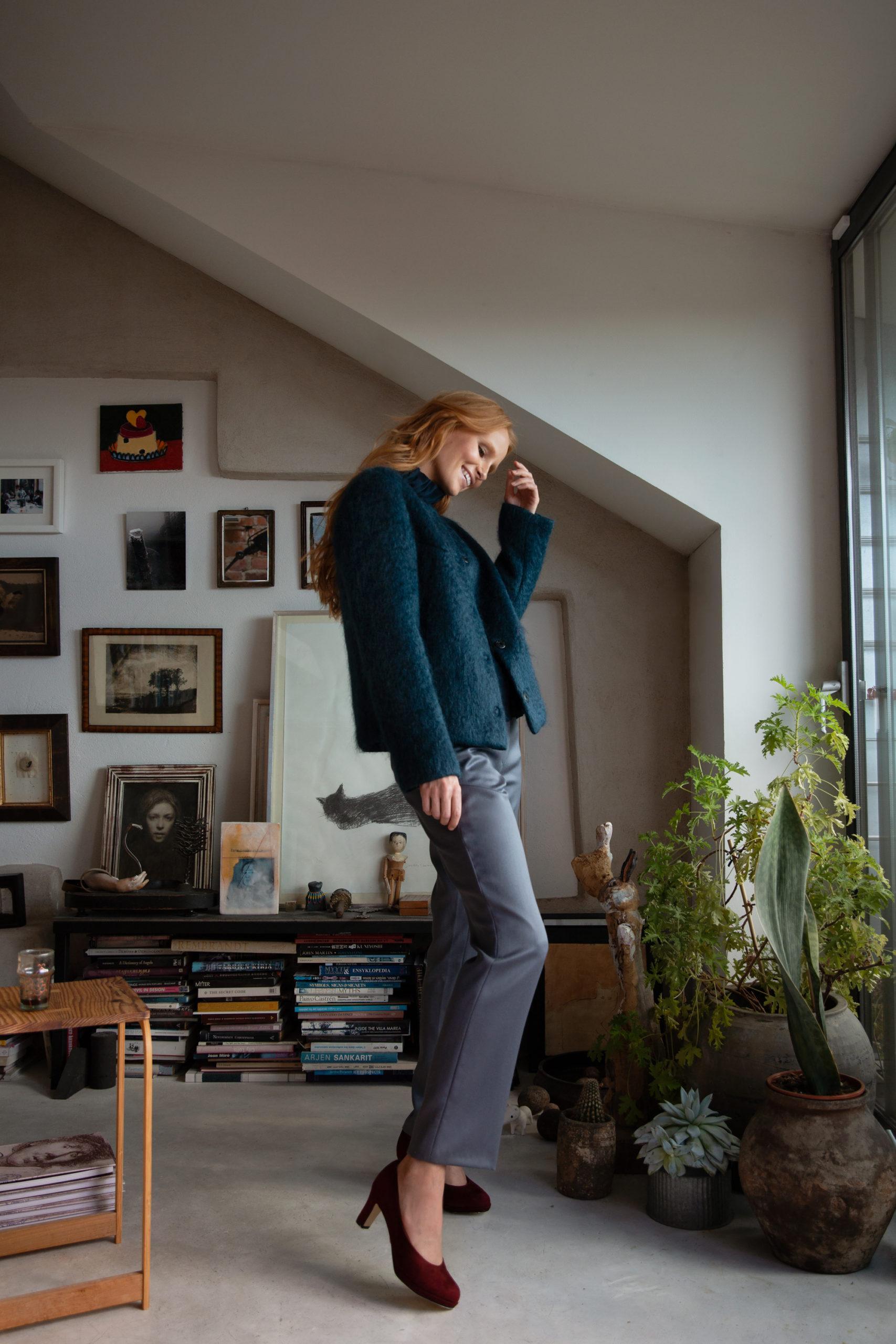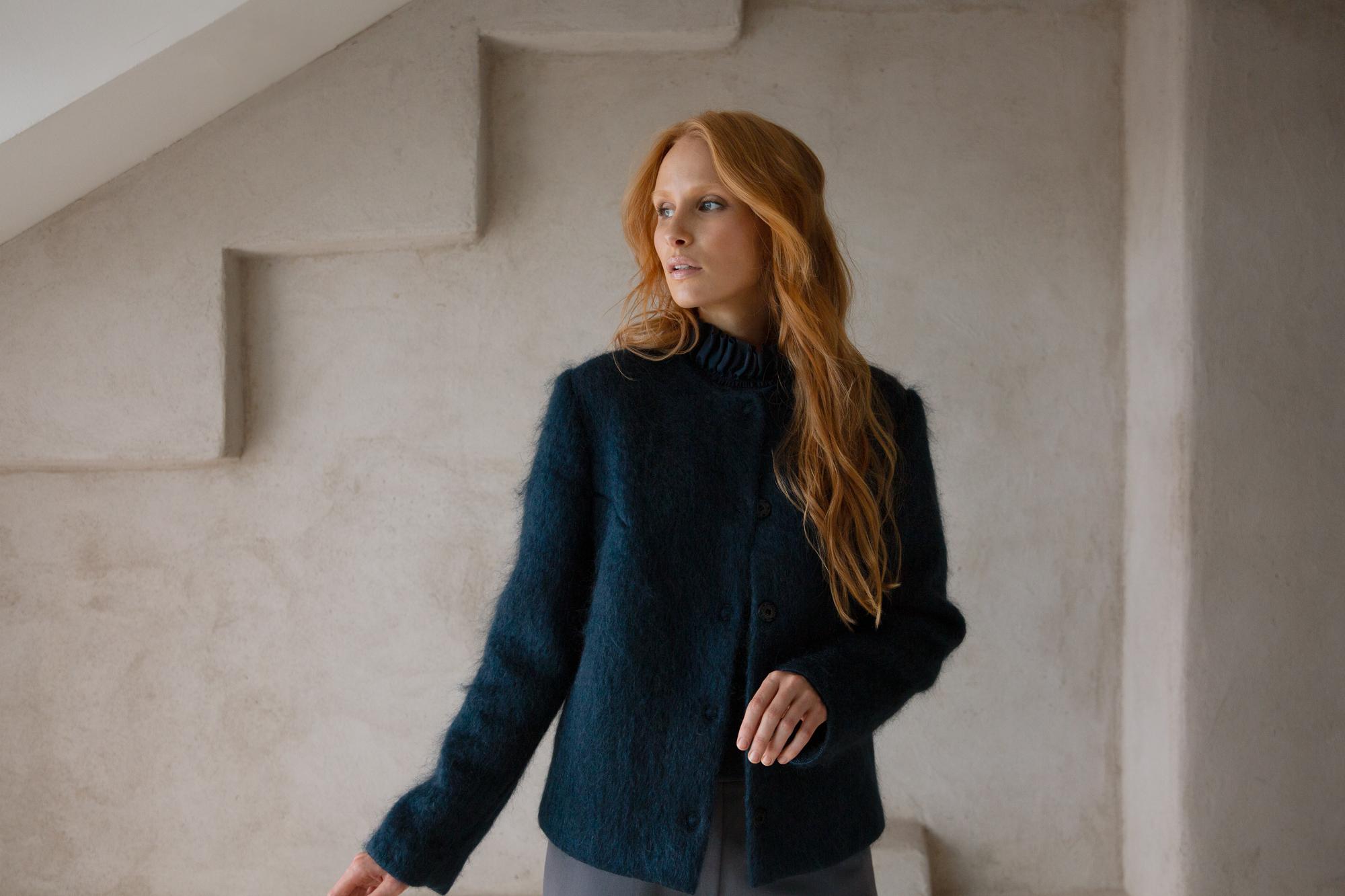 Mohair is the seasons warmer; elegant, natural and ultra-light. Tones of petrol blue are extending the blue colour card mixing with grey tones.
Laura is wearing under the short mohair coat a ruffle neck silk acetate shirt with straight wool trousers. All made in France and made to order only.
Rosebud shirt, Acetate-Silk, 420 €
Coco jacket, Mohair, 780 €
Cigarette trousers, 100% wool, 595 €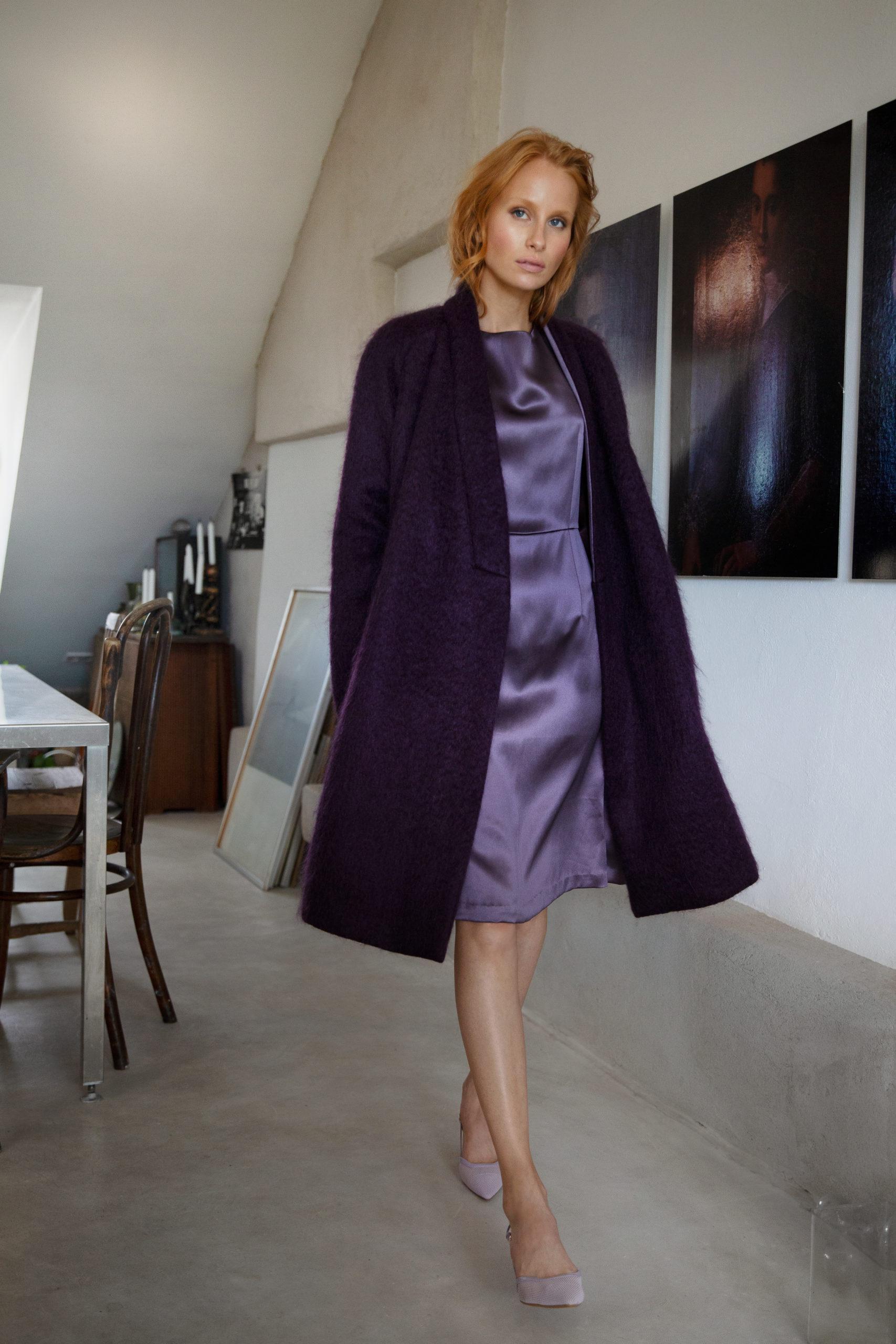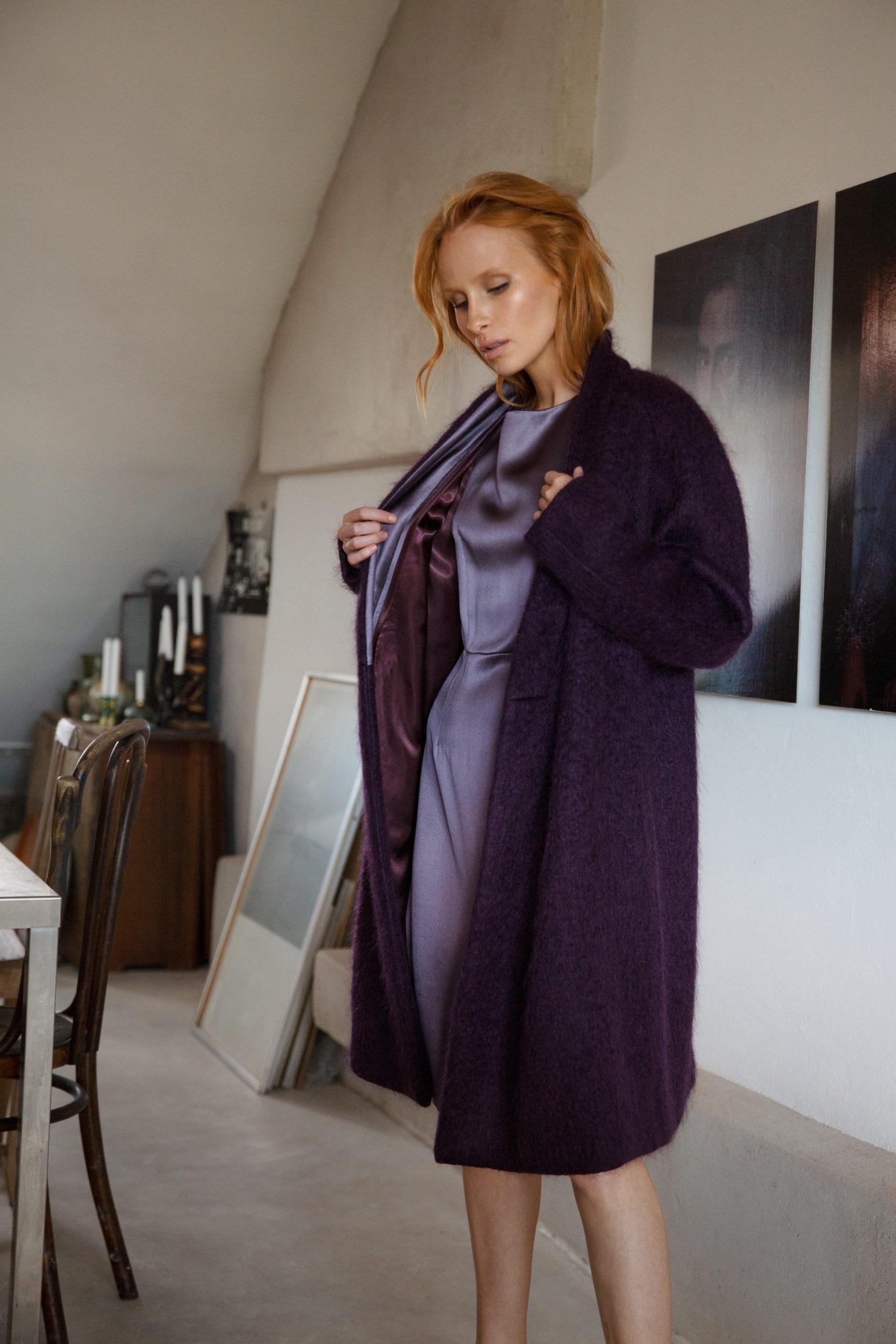 Mohair coat Robe du Chambre
Mohair, wool, PE.
1300 €
Five o'clock dress
100% Silk
760 €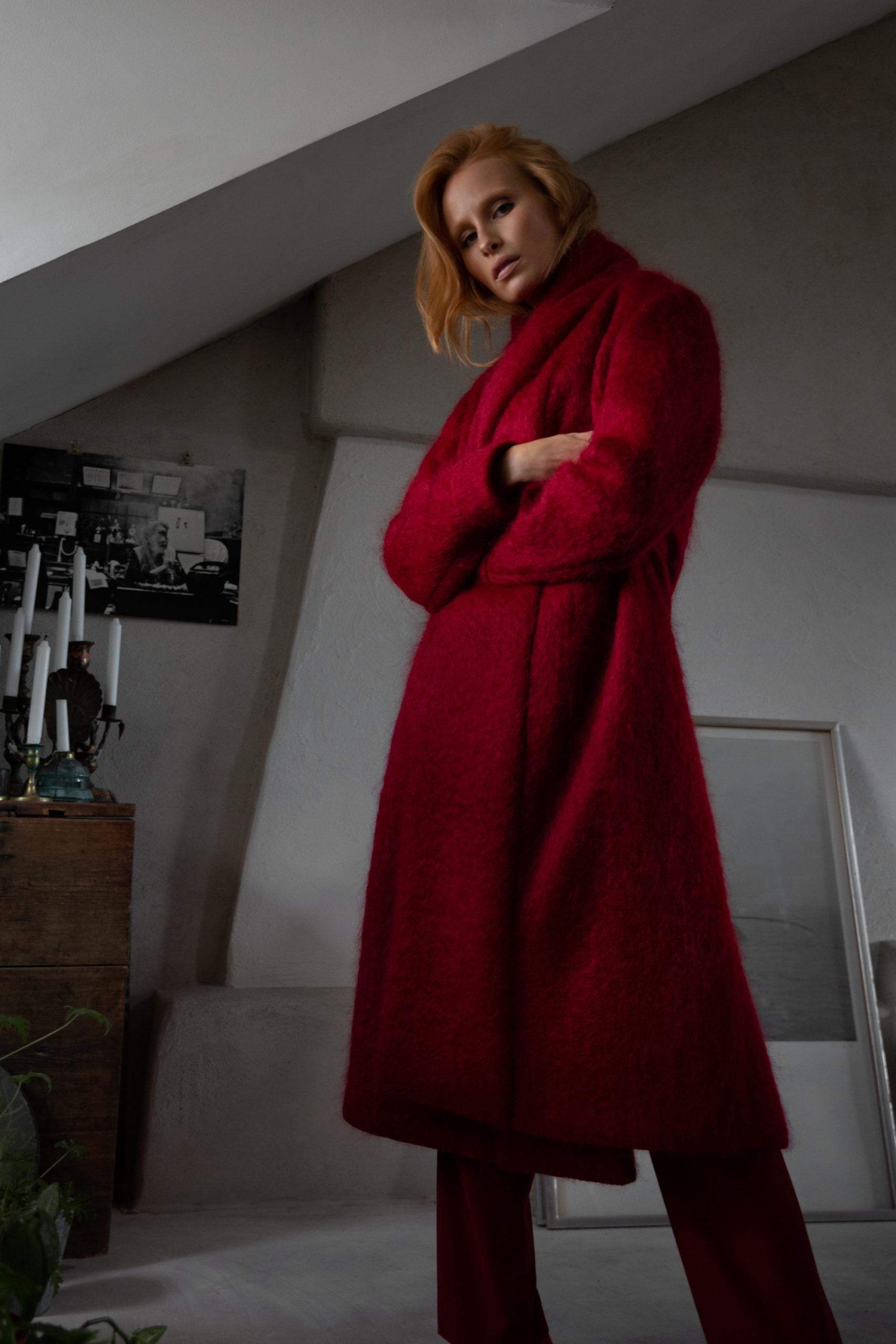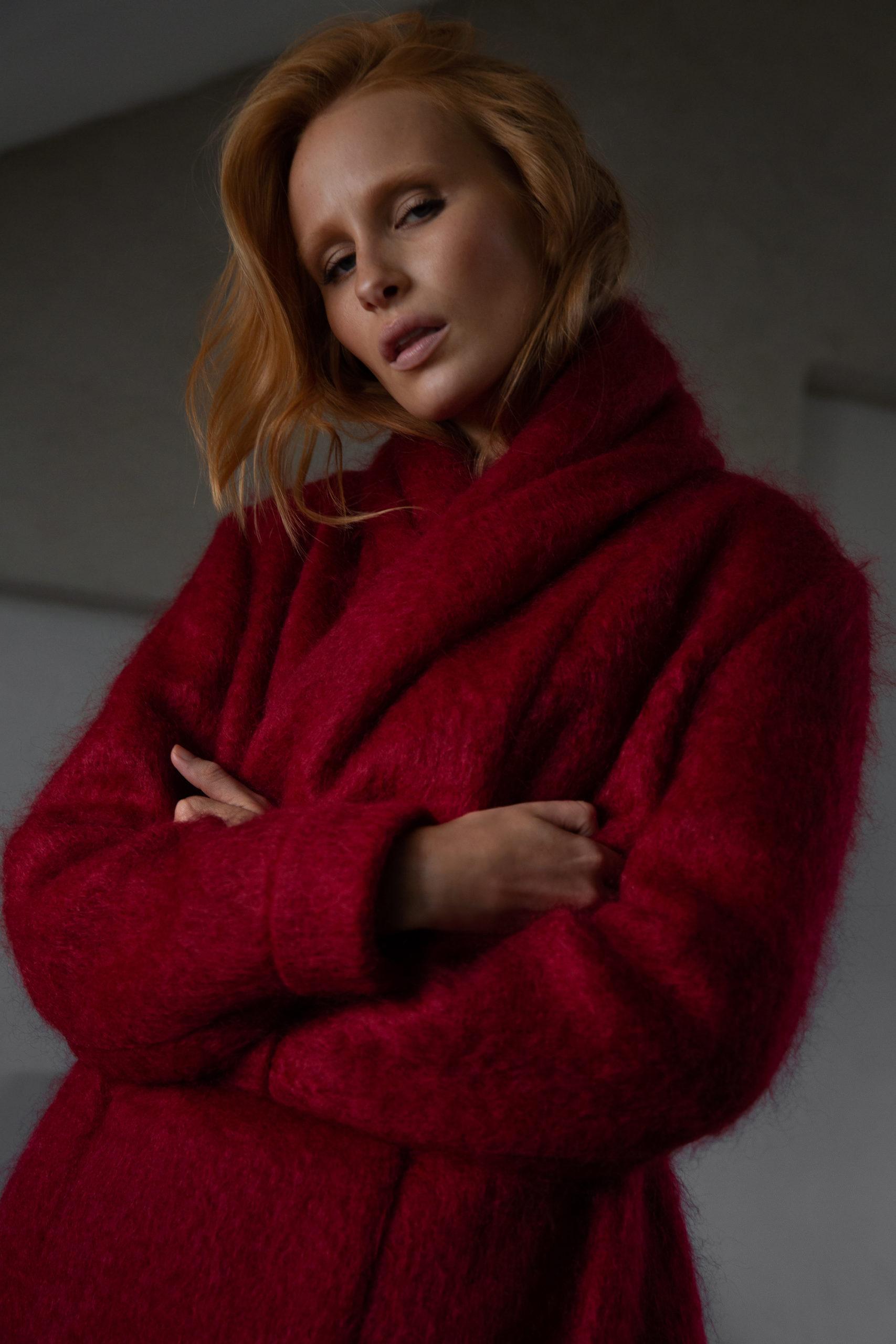 Amazing red autumn colour is at it's best in this voluminous long mohair coat with a scarf-like collar. Mohair comes from the fields of Scotland. Mohair is natures choice; naturally, light and warm and adapts to different weather conditions. Anna Ruohonen offers to her clients a large colour range.
Long Mohair Coat
Wool, Mohair, PE
1400€