ANNA RUOHONEN Design for special occasions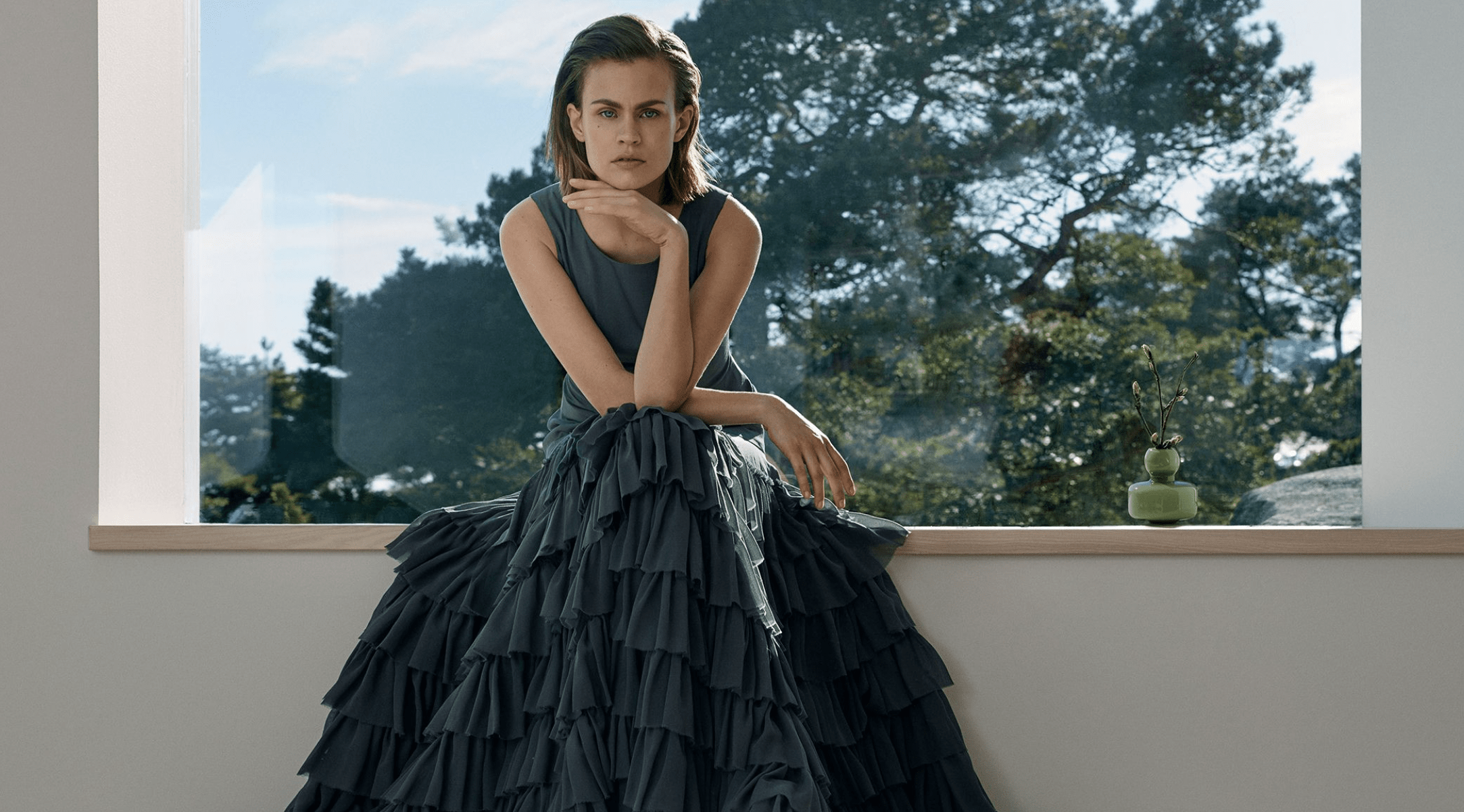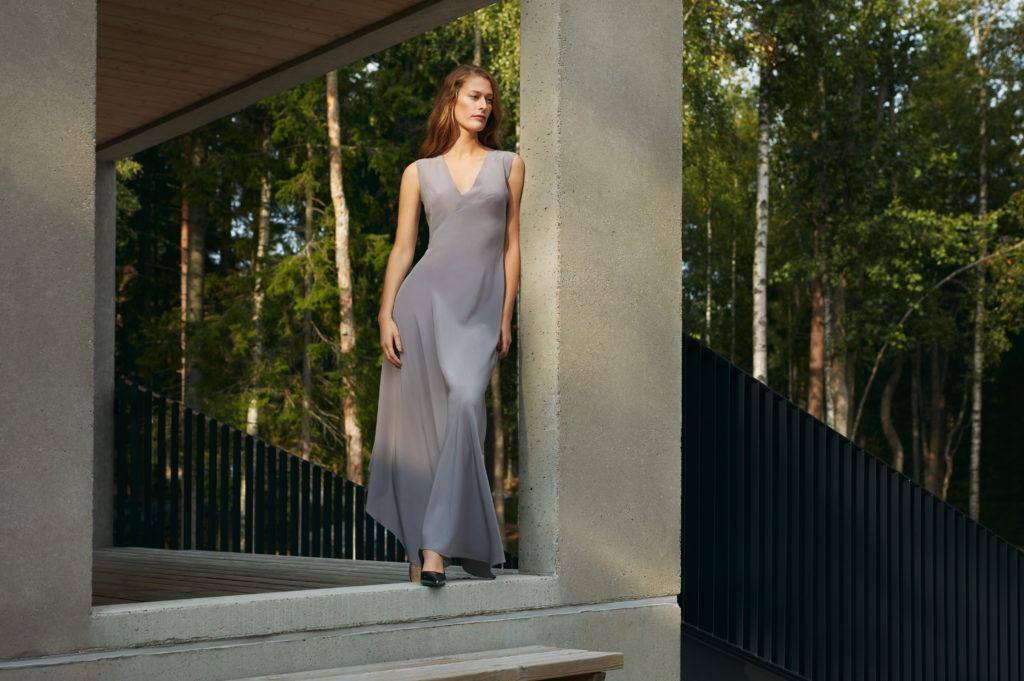 Evening wear
Many of our regular dresses can be modified to evening wear. Besides our regular models, we do special evening wear to our customers on demand. Anna Ruohonen offers her clients a large colour range and material options.
Above full long silk Tutu dress with 16 metres of silk crêpe. On the left draped silk dress.
Beautiful photos of Nathalie's and Brat's wedding ceremony in Reykjavik by Juliette Rowland. Nathalie wearing a full-length silk dress and a small mohair jacket with detachable scarf.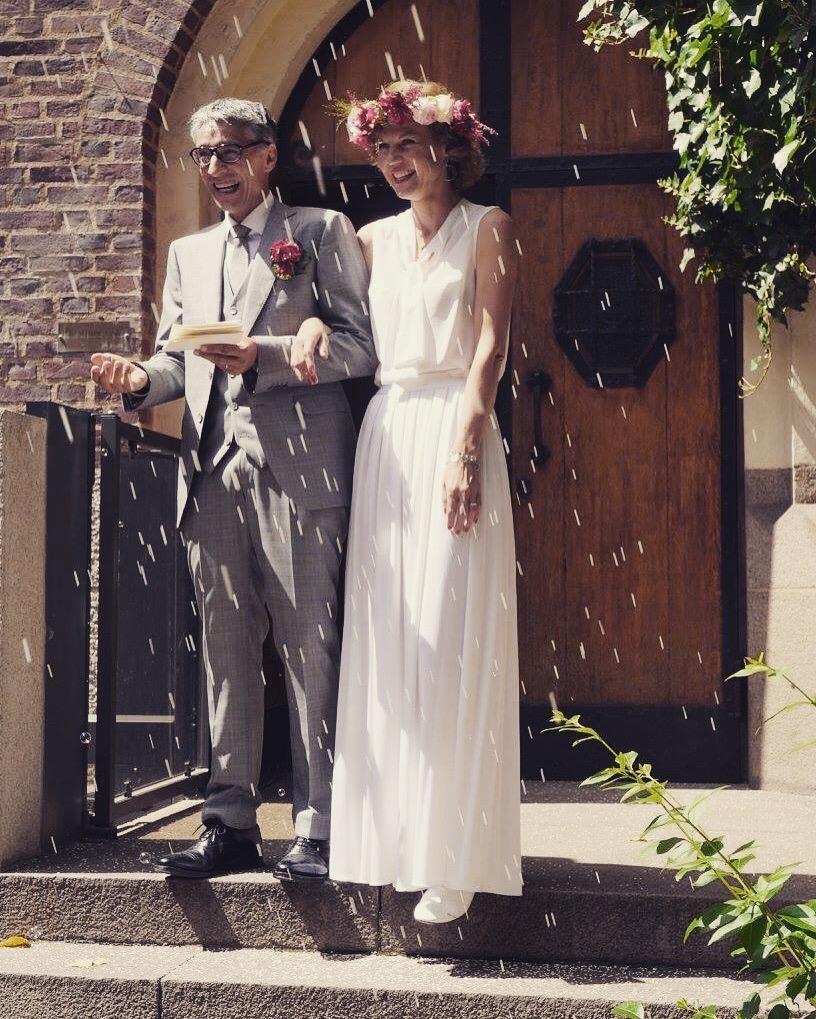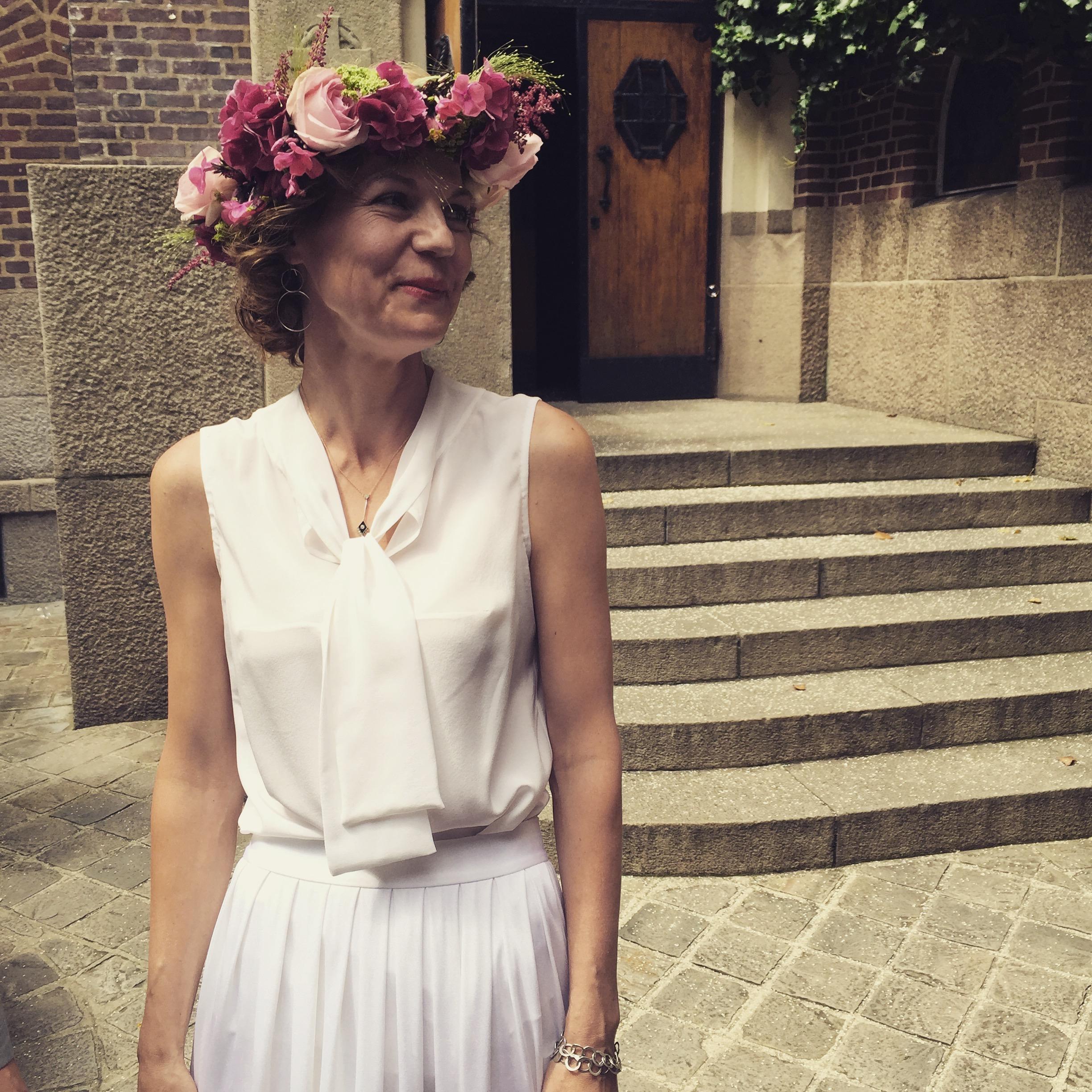 Meri and Cristoff married in Paris;
Beautiful Meri wearing Silk scarf top with Cleopatra skirt; Made-to-order from our regular collection.