Photos by Kanerva Mantila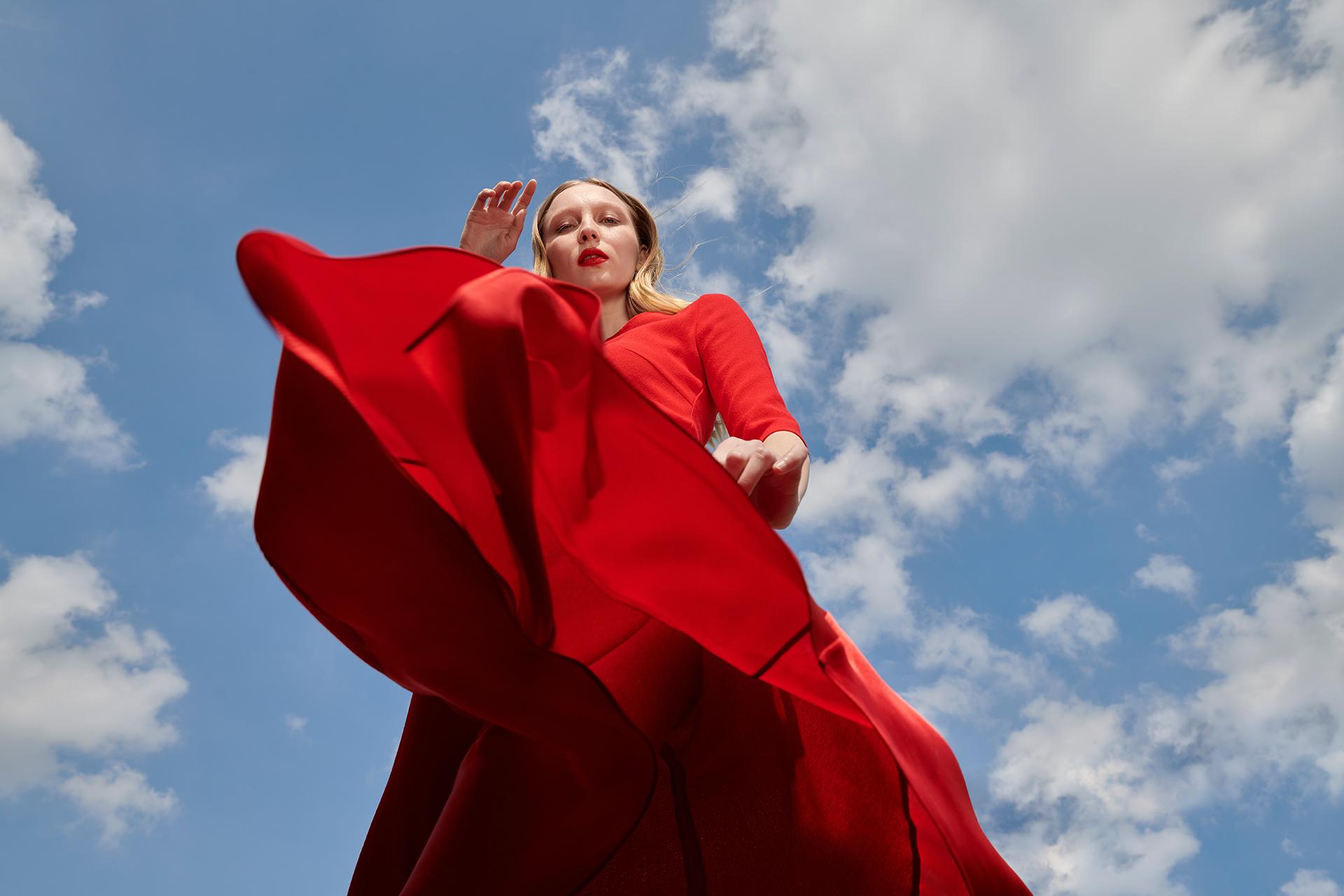 Unique Made-to-order Concept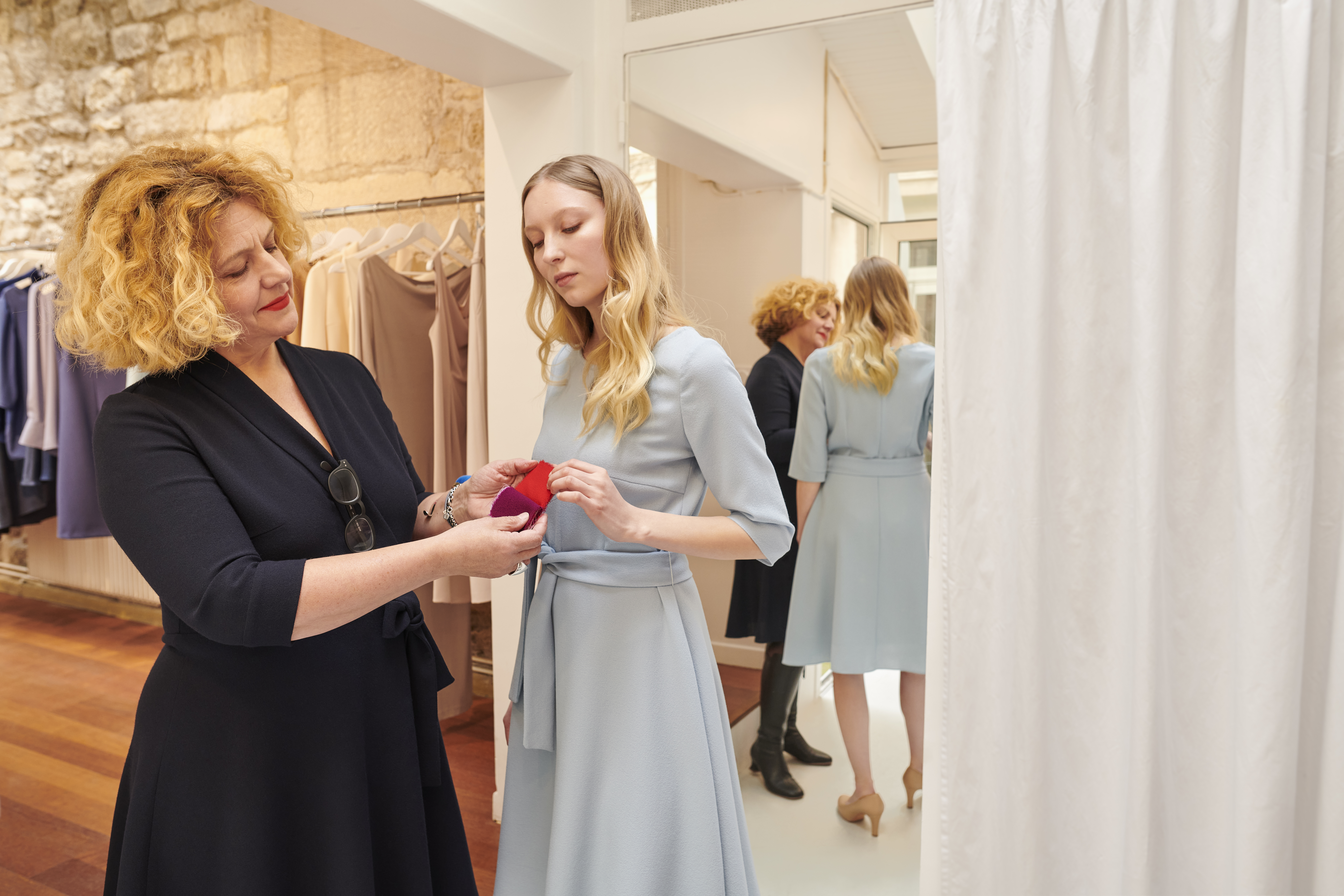 The concept of ANNA RUOHONEN Label is unique;  All designs in her collection are made for the customer on-demand only.  The philosophy of Anna Ruohonen fashion is based on sustainability. Her basic objective in manufacturing is to produce no surplus or unsold garments, nor unnecessary stock or prototypes.
The ANNA RUOHONEN made-to-order collections are made in Paris in her atelier. Come visit us there or in our shop in Helsinki, where you can discover the current selection and our large range of colour options you can choose from.
Made-to-measure
We will then take your measurements as our unique one-by-one production gives us the opportunity to make you a piece that fits your measurements perfectly. As most women do not fit the standard sizes, we adapt them to their personal measurements.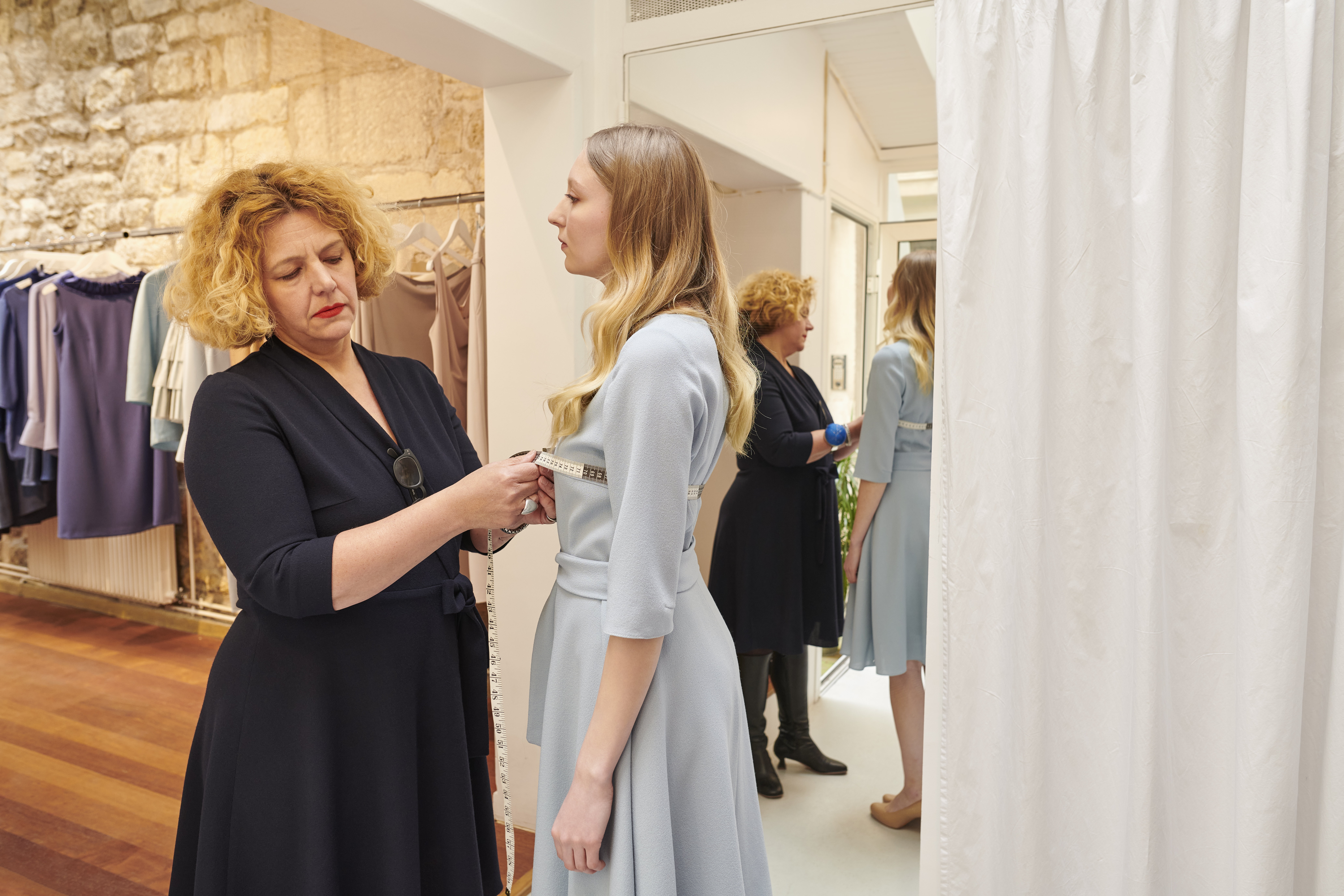 ANNA RUOHONEN in collaboration with Choozr (TailorGuide)
Today, we are happy to announce that we are now collaborating with Choozr (TailorGuide) which offers a new innovative online measuring system. You can now order our made-to-measure atelier collection online by using the Choozr (TailorGuide) measuring app.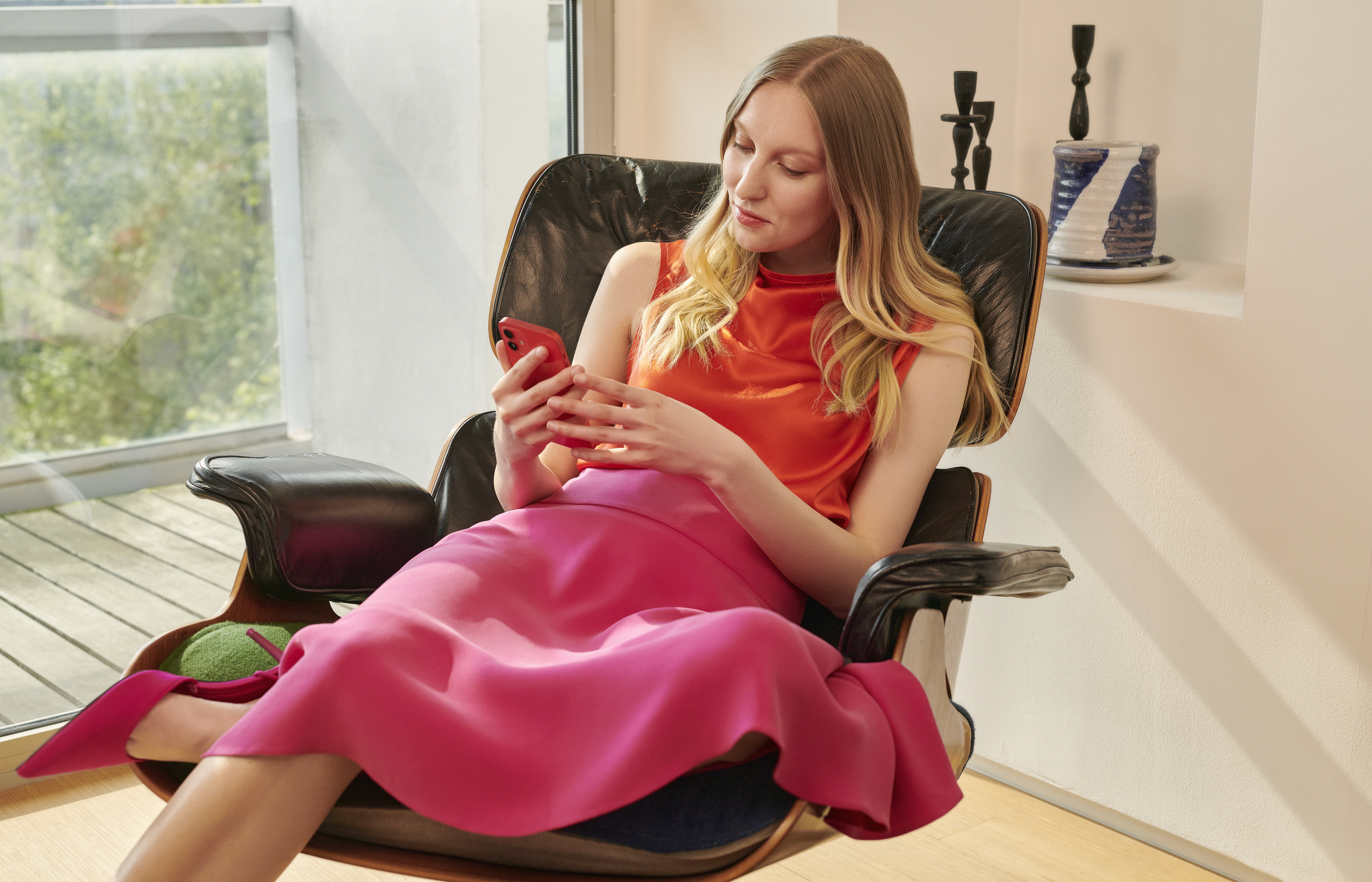 Order online made-to-measure
Browse the ANNA RUOHONEN atelier collection online, choose your favourite model and order it from a distance while still having it made to fit your measurements.
You can also order colour samples for a selection of materials before finalizing your order. Colour samples are linked to specific pieces since every design is made with a particular material in mind.
You will be charged for the fabric swatches you order. However, this price will be subtracted from your final order.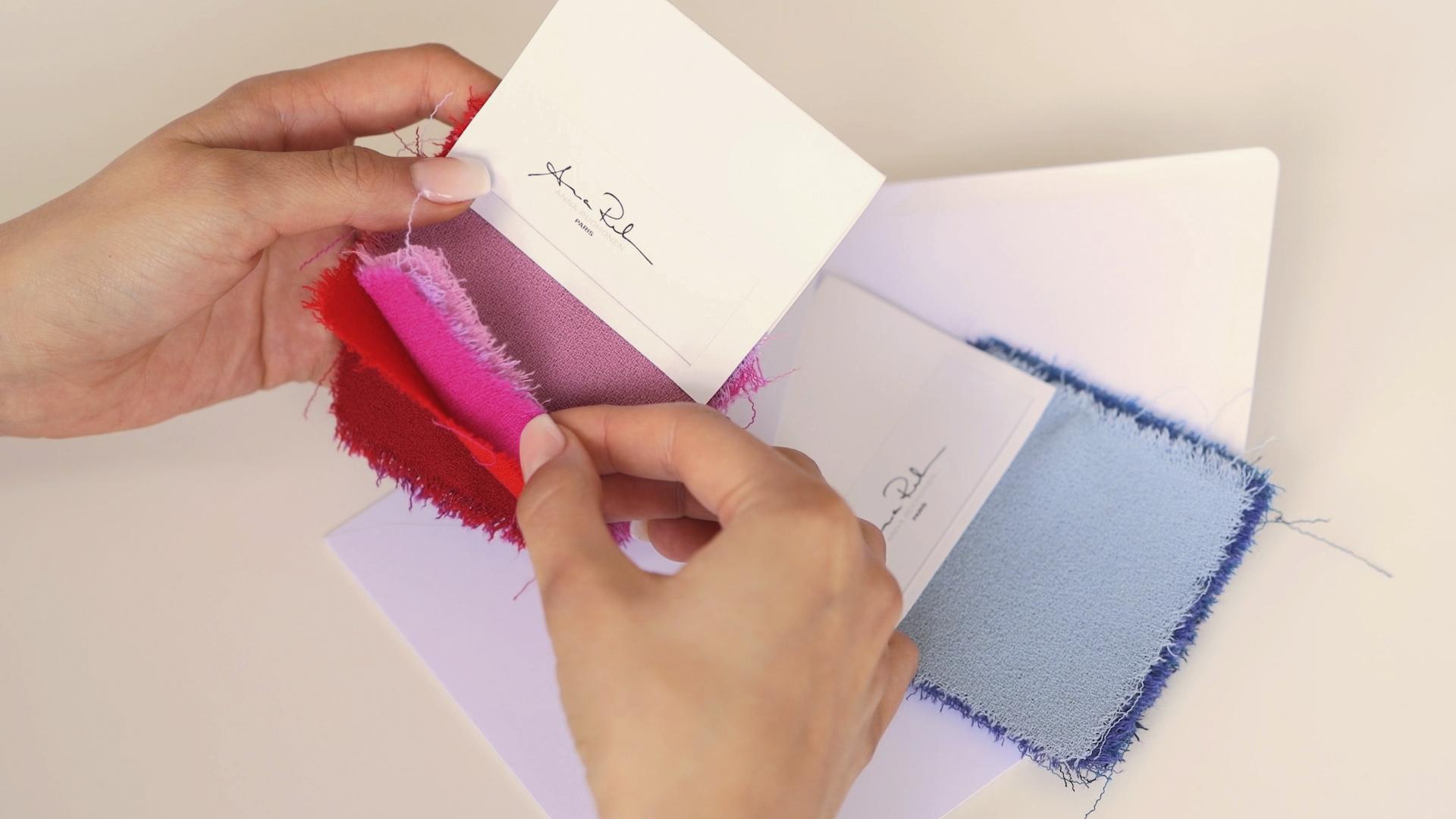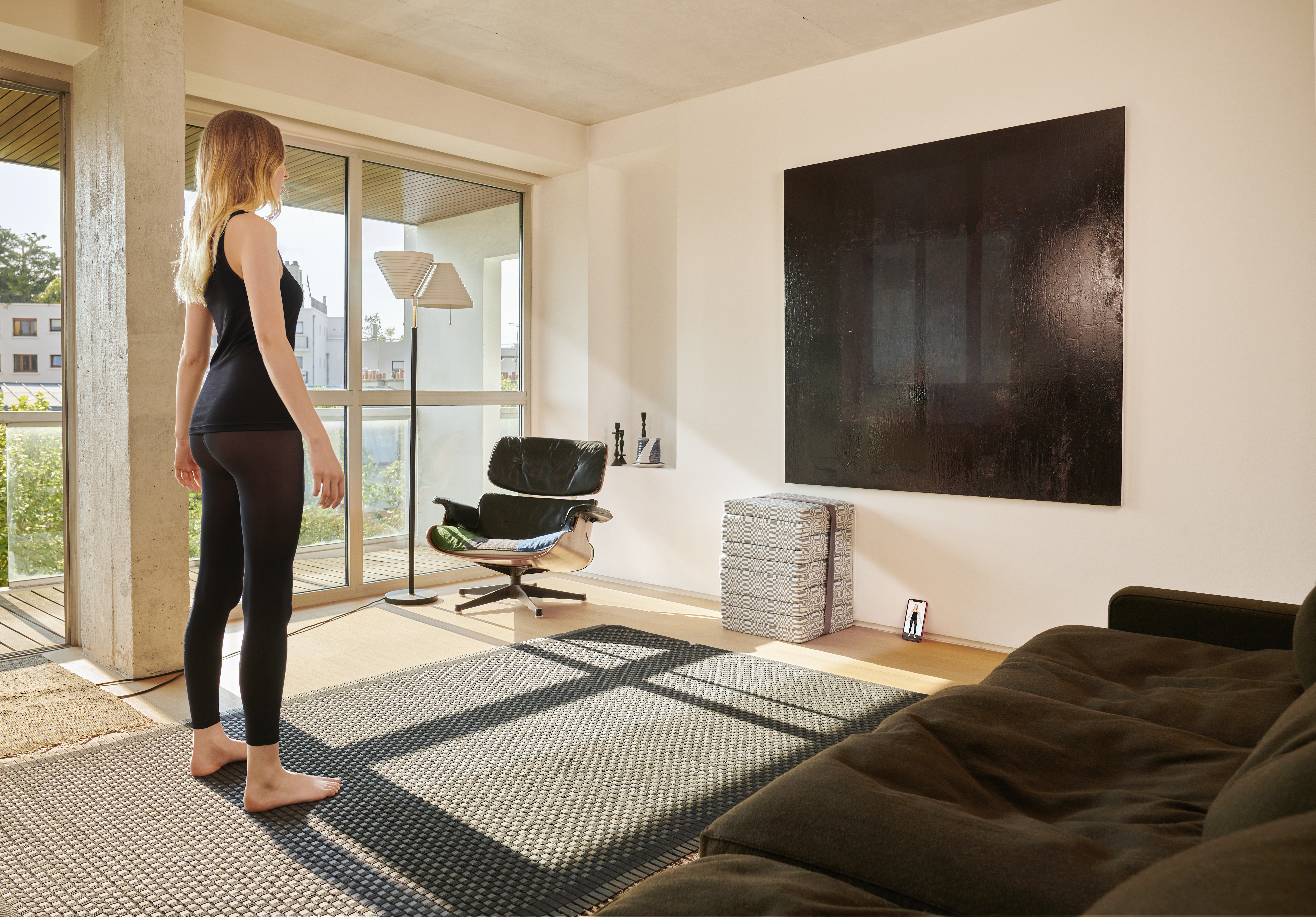 Choozr (TailorGuide) App
Place your phone on the floor against the wall and follow the easy-to-use Choozr's cues to the correct poses. The Choozr app can be downloaded for free by using this QR-code or directly from the AppStore or Google Play.
Good lighting, tight clothing and an even background will help capture your measurements accurately.
Two pictures —one front view and one profile—are all you need.
Then, follow the app's guide to send your measurements securely to the TailorGuide platform at the ANNA RUOHONEN atelier.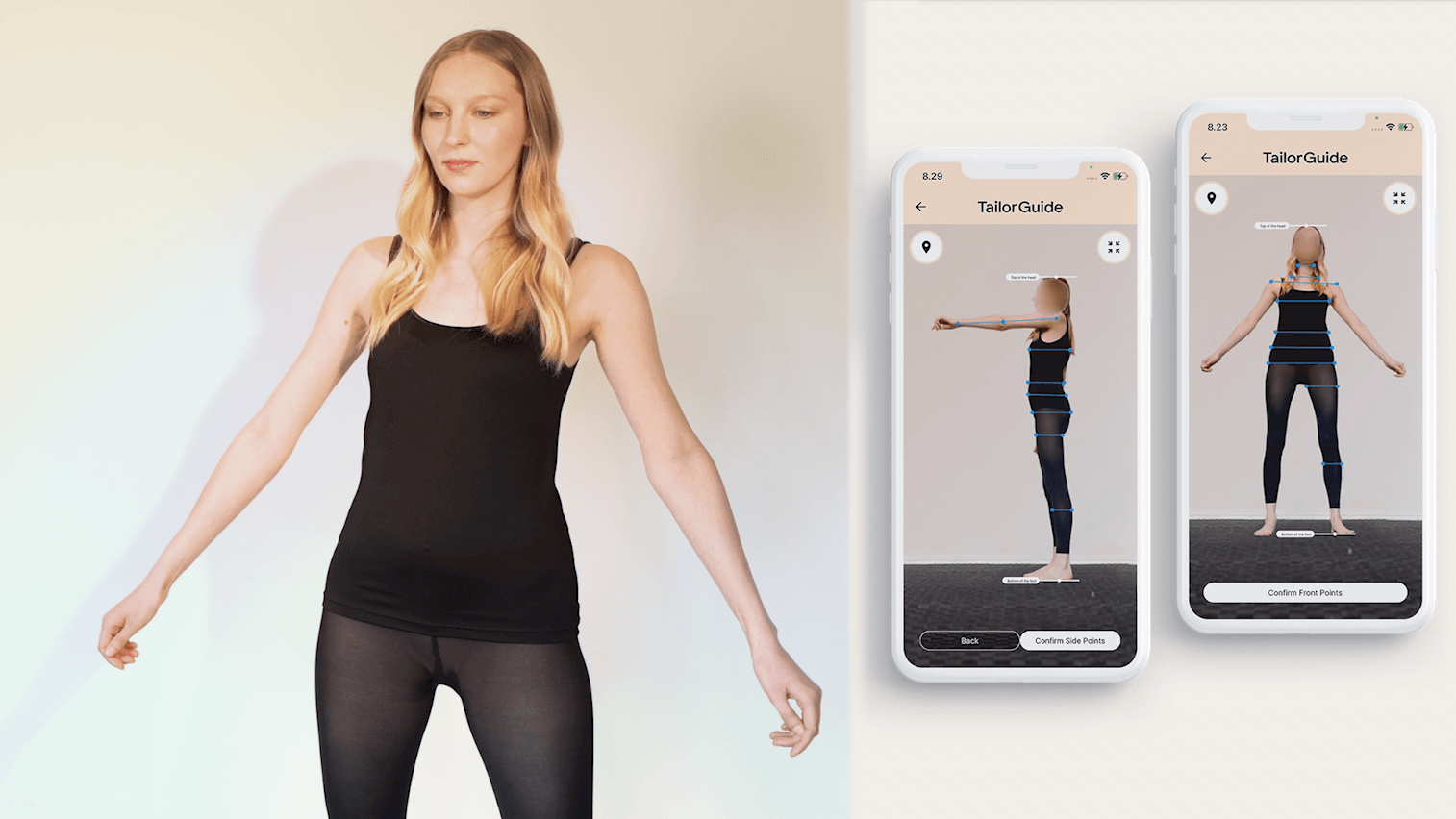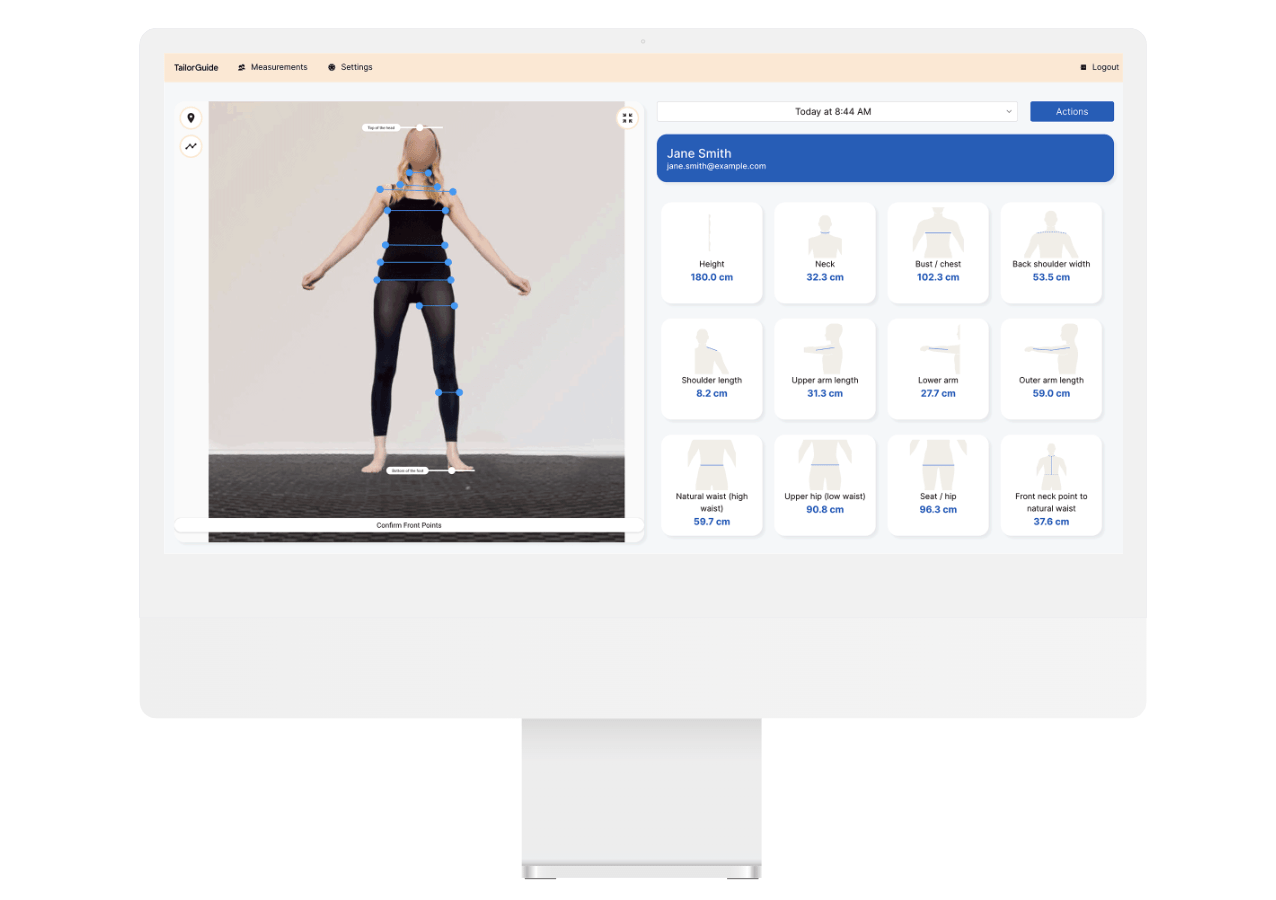 Your measurements on the TailorGuide platform.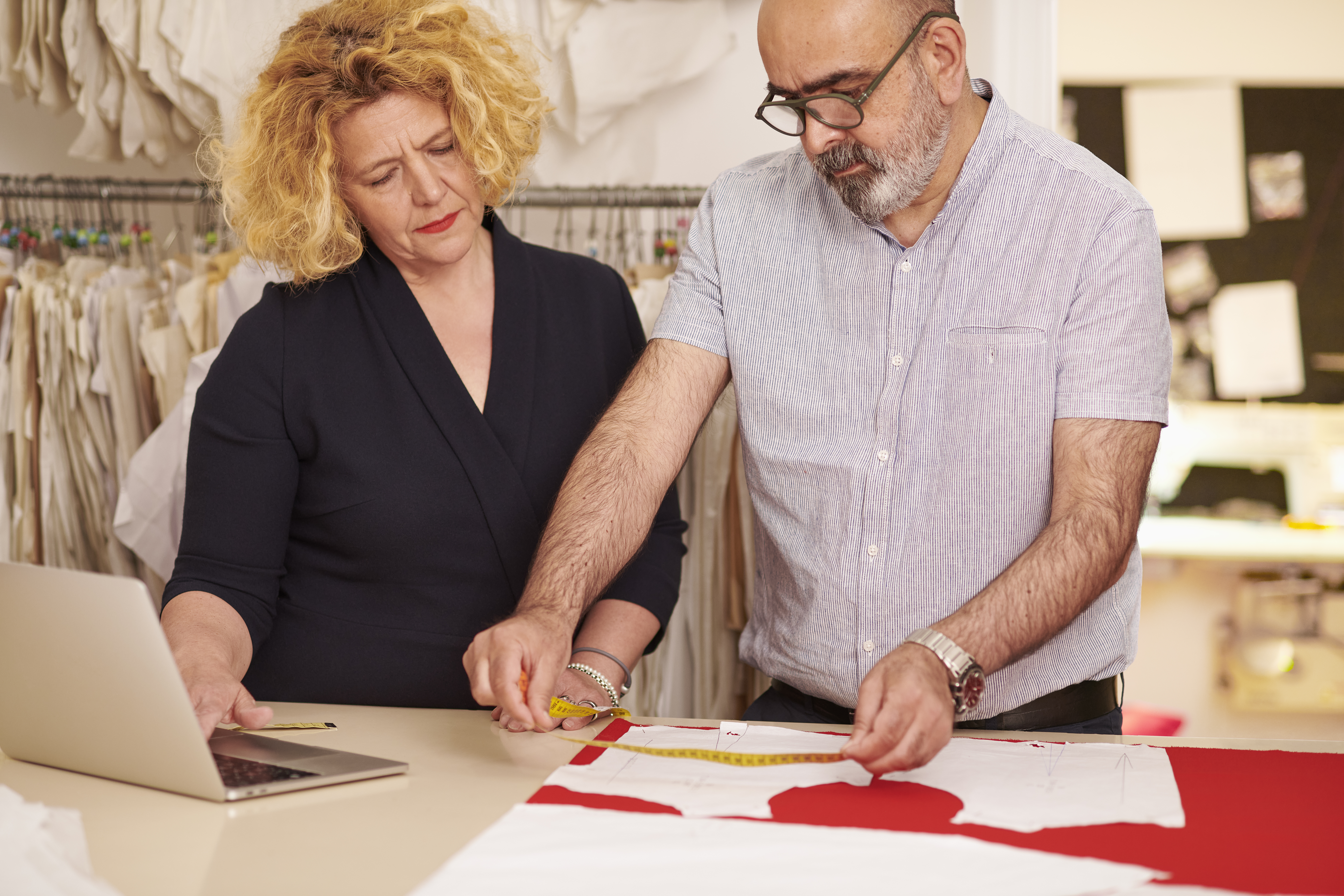 ANNA RUOHONEN atelier in Paris
At the ANNA RUOHONEN atelier, the tailor and the designer will adapt the pattern according to your measurements. The measurements from the application and your pictures will allow them to make the piece fit you perfectly and adjust the skirt's or dress' length to your wishes.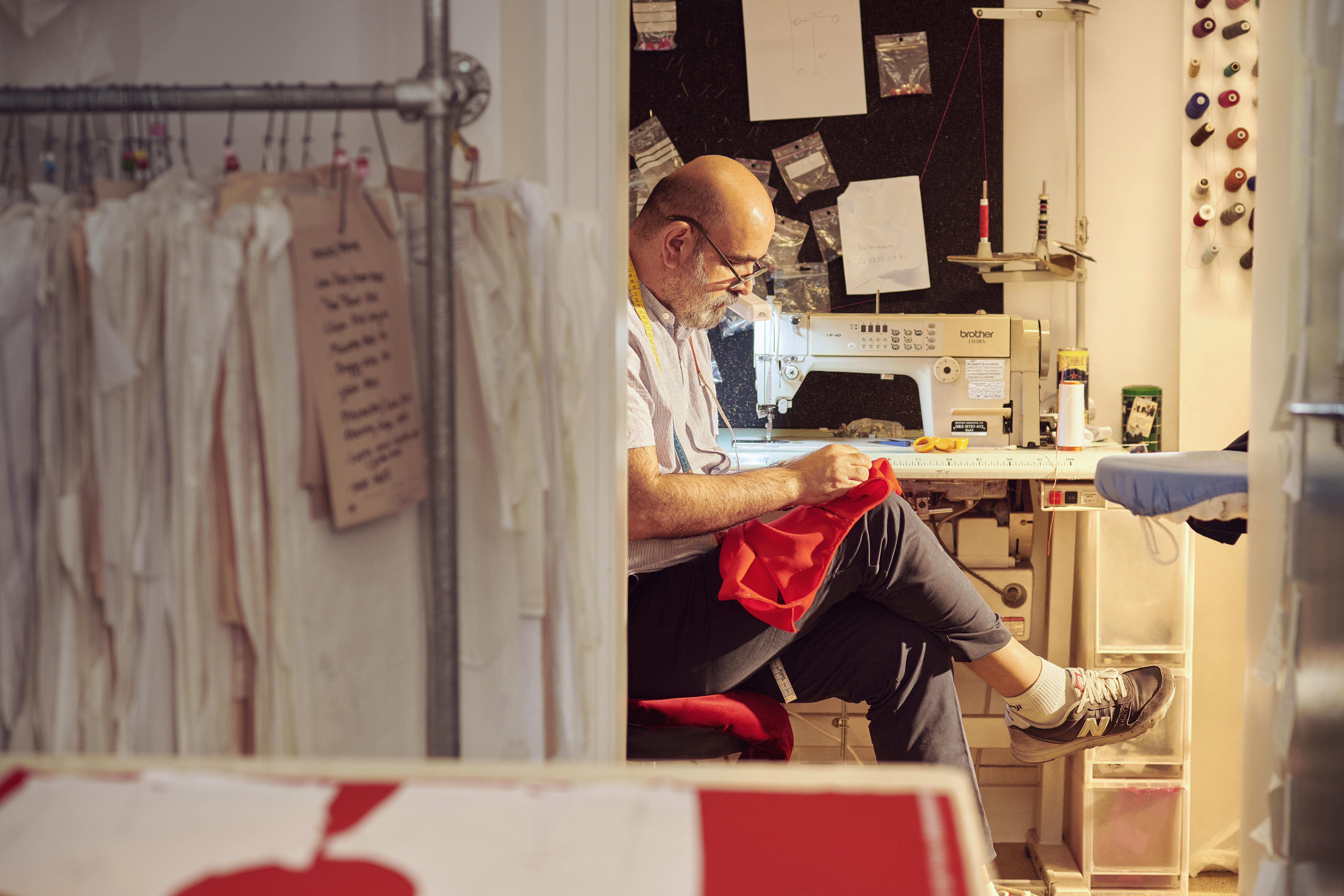 Our in-house tailor in Paris will cut, sew, and finish your piece of clothing, one garment at a time.
We use the best European fabrics, from wool to linen, cotton and silk.
We pay extra attention to the finishing of the garment, and we hand finish garments when it is needed to get the most beautiful touch.
Delivery worldwide
You'll receive your made-to-measure garment by mail at home. We deliver worldwide and are happy to send you our Scandinavian design made in Paris, wherever you are.
We use RePack envelopes that can be returned, eliminating unnecessary packing waste.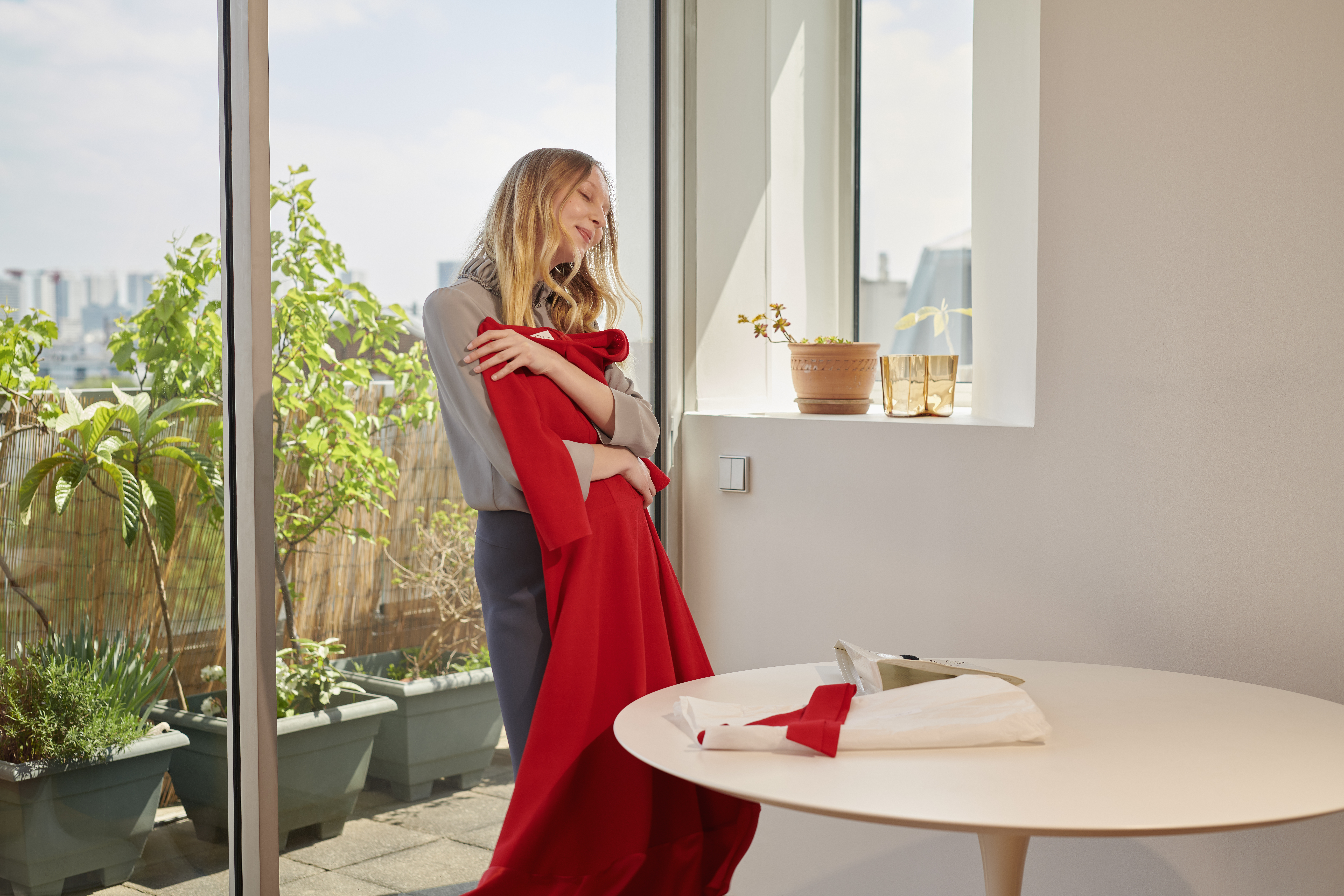 You'll have a made-to-measure garment in a colour you love!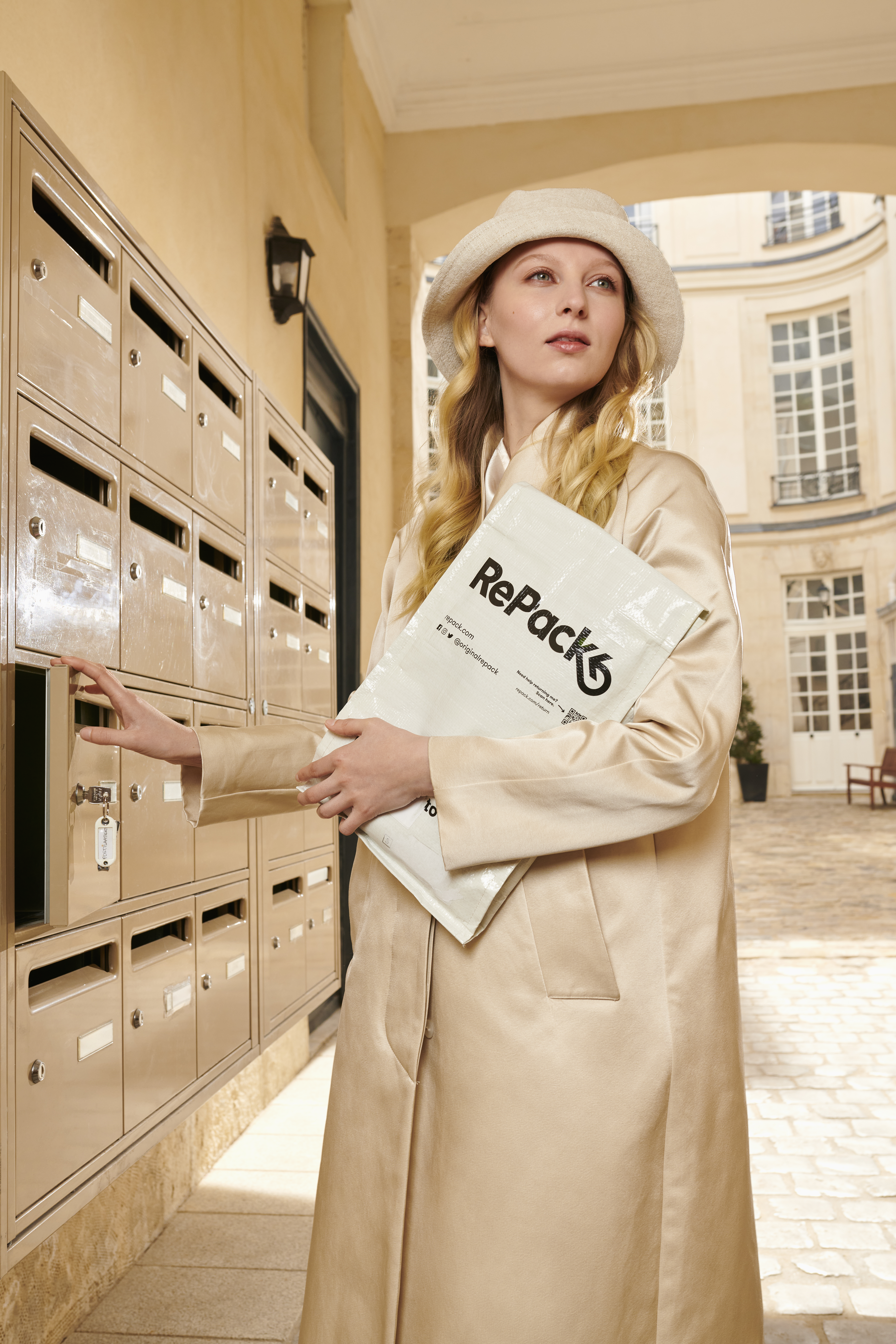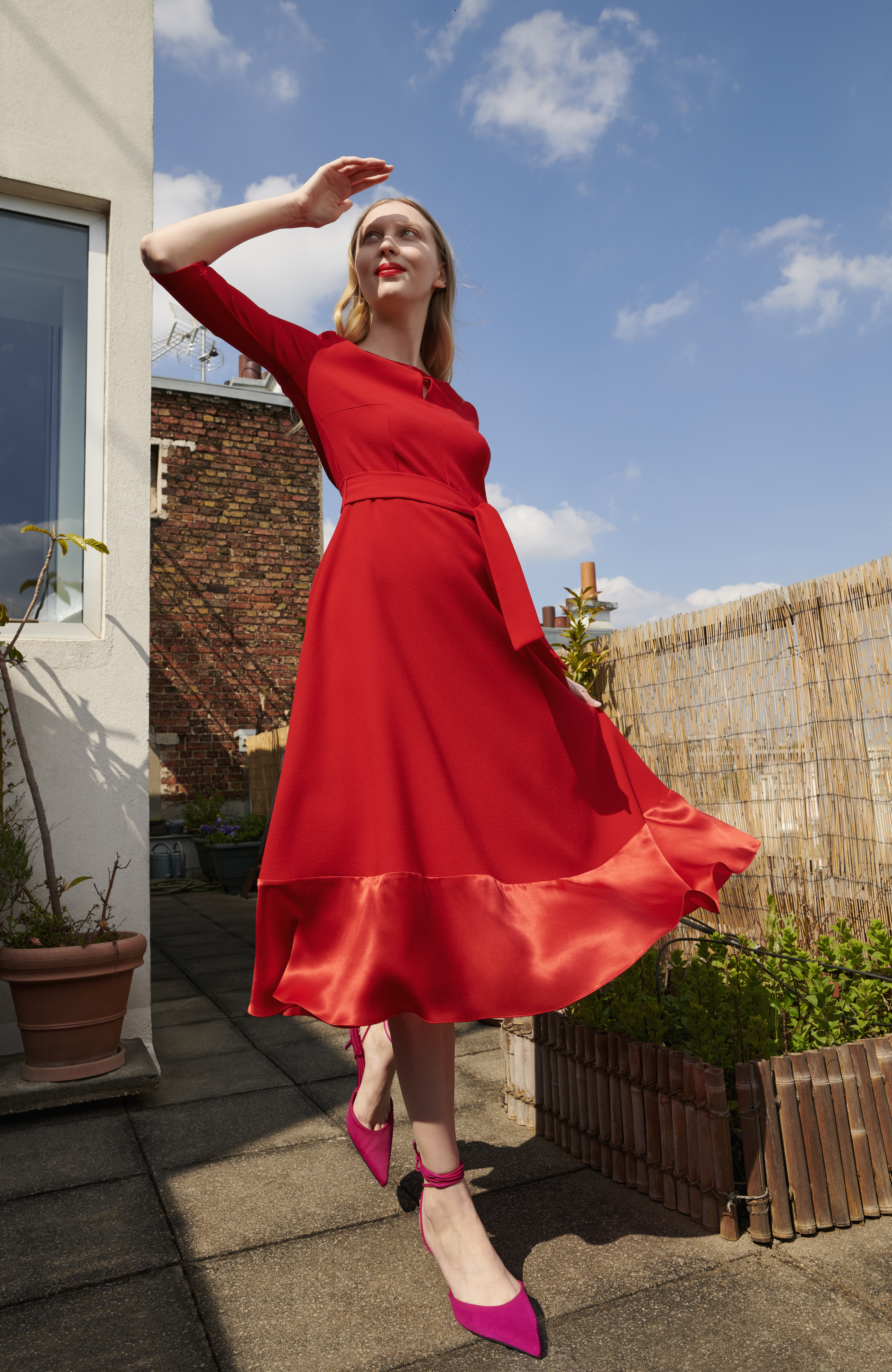 It's a perfect fit!
Enjoy your beautiful, long-lasting garment, made sustainably for you, by ANNA RUOHONEN.